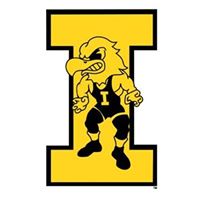 Willie Saylor of MatScouts just released his new Top 25 ranking of the top high school wrestlers in the country at each weight. Incoming Iowa recruits are well represented.  Patrick Kennedy is ranked #1 at 182 lbs. Kennedy is the leader of the incoming recruits and has a great future at 165/174 for the Hawks.
Jesse Ybarra is ranked #5 at 126. Bretli Reyna is #9 at 145. Wyatt Henson is #12 and and Caleb Rathjen is #14 at 138. Gabe Christenson is #14 at 195.
Reyna and Christenson have the most potential to move up in the rankings.  Cullan Schriever (126 lbs.) has missed some competitions recently with an injury and is not in the rankings.
Kennedy, Ybarra, Reyna, and Christenson are in the Iowa Wrestling Recruiting Class of 2020.  Henson and Rathjen are in the Class of 2021. 
The complete list of the national high school rankings can be found under Willie Saylor on Rokfin.com/MS1.
MatScouts Rankings in January 7, 2020
Patrick Kennedy, 182 lbs. – #1
Jesse Ybarra, 126 lbs. – #5
Bretli Reyna, 145 lbs. – #9
Wyatt Henson, 138 lbs. – #12
Caleb Rathjen, 138 lbs. – #14
Gabe Christenson, 195 lbs. – #14
It is great to be an Iowa Wrestling fan.
Go Hawks!