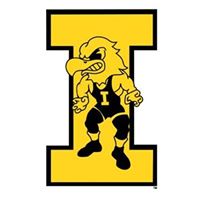 SorensenStrong bandanas are now available through Ironside Apparel.  This is a fundraiser to assist four-time All American Brandon Sorensen as he continues treatment for acute lymphoblastic leukemia.
From Ironside Apparel:
Production of the SorensenStrong bandanas have been generously sponsored so that all $10 from each sale will be deposited into the SorensenStrong gofundme account. Hawkeye nation continues to join Brandon in this fight! Go Hawks!
**These are available to purchase online now, but will not ship until Tuesday January 14th. Available in-store January 14th.
https://www.iowastyleapparel.com/pr…5zWPMOWBBzTgUCEmiv2yMZ2fSDcukY67MVN4MZdfiEyv4
Iowa Style Apparel
3620 Edgewood Rd SW Ste 500
Cedar Rapids, Iowa 52404
Hrs: M-F 10-7, Sat 10-6, Sun 11-5
It is great to be an Iowa Wrestling fan.
Go Hawks!