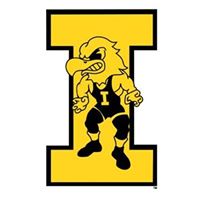 The Iowa Wrestling NCAA Championship teams of 1995 and 2010 will be honored at the Iowa-Oklahoma State dual meet on Sunday.  The championship teams will be recognized for the 25th and 10th anniversary of their title winning season at halftime break in the dual meet. This is a tradition that began two years ago and one that I really look forward to.    
The reunion will begin at 5 PM in the Feller Club Room in Carver-Hawkeye Arena by the Gable statue and ticket office. All Iowa Wrestling alumni and fans are welcomed. Two-time NCAA national champion Chuck Yagla has been very influential in making these reunions come to life
The Hawkeye Wrestling Club is hosting a social at Big Grove Brewery starting at 2 PM on Sunday.  HWC Head Coach Mark Perry and members of the HWC will be in attendance. I am sure that quite a few former Iowa wrestlers will be there as well. Big Grove Brewery is at 1225 S Gilbert St in Iowa City. 
#1 Iowa will host #8 Oklahoma State at 7 PM in legendary Carver-Hawkeye Arena.  The meet will be on BTN. This is the final home appearance for this great Iowa Wrestling team and you really want to be there.  Iowa is just a little more than 12,000 fans short of breaking the all-time attendance record from 2015-2016 that included over 42,000 fans at Grapple on the Gridiron.  You will have a chance to be a part of history.
What a great environment to remember the legends of the past that gave us the NCAA team titles in 1995 and 2010.
This will be a great day for the Iowa Wrestling Nation.
1995 NCAA National Champions
Iowa was 14-0 in dual meets and captured their 22nd consecutive Big Ten title and 15th NCAA National Championship. A record tying nine Hawkeyes achieved All-American status. The Hawks won the title in front of their home crowd in Carver-Hawkeye Arena by 56.5 points over second place Oregon State..
Jeff McGinness (126) – National Champion 
Linclon McIlravy (150) – 2nd
Joel Sharratt (190) – 2nd
Mike Mena (118) – 3rd
Ray Brinzer (177) – 3rd
Bill Zadick (142) – 5th
Mark Ironside (134) – 6th
Matt Nerem (167) – 6th
Daryl Weber (158) – 6th
2010 NCAA National Champions
Iowa won their third straight national team title and the 23rd in school history.  After a perfect 23-0 record in dual meets that included a title at National Duals, Iowa claimed their 34th Big Ten title.  Eight All-Americans led Iowa to the team title. Iowa won the national title by 44.5 points over second place Cornell.  
Matt McDonough (125) – National Champion
Brent Metcalf (149) – National Champion
Jay Borschel (174) – National Champion
Daniel Dennis (133) – 2nd
Montell Marion (141) – 2nd
Ryan Morningstar (165) – 7th
Dan Erikson (Hwt) – 7th
Phil Keddy (184) – 8th
It is great to be an Iowa Wrestling fan.
Go Hawks!