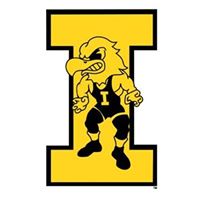 The Hawkeye Wrestling Club Bash at Big Grove Brewery will start at 2 PM on Sunday, February 23.  HWC Head Coach Mark Perry and members of the HWC will be in attendance. Former Iowa wrestlers will be there as well. This will be a great environment to get you ready for the big Iowa-Oklahoma State dual meet at 7. 
Big Grove Brewery is at 1225 S Gilbert St in Iowa City. 
Schedule for HWC Bash at Big Grove Brewery:
2:00-3:30: Meet and Greet with Fans and HWC Inner Circle Members. 
3:30-3:45: Iowa wrestlers' parents, Iowa Wrestling Alumni, and HWC athletes recognized.
3:45-4:00: Inner Circle Update and Okie State Preview.
The Iowa Wrestling NCAA Championship teams of 1995 and 2010 will be honored at the dual meet on Sunday.  The championship teams will be introduced at the halftime break in the dual meet. The reunion will begin at 5 PM in the 2nd Floor Atrium at Carver-Hawkeye Arena. All Iowa Wrestling alumni and fans are welcomed.
What a schedule for a great day of Iowa Wrestling. 
#5 Oklahoma State at #1 Iowa – 7 PM CST on Sunday, February 23, 2020
TV: BTN with Shane Sparks and Jim Gibbons
Online: Hawkeye All-Access
Radio: AM 800 KXIC on iHeartRadio.com with Steven Grace and Mark Ironside.
It is great to be an Iowa Wrestling fan.
Go Hawks!