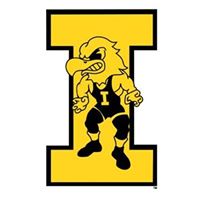 GREAT news for Iowa Wrestling.  It was announced today that the Board of Regents approved the building of a new Iowa Wrestling training facility.  What I labeled as: "The greatest wrestling training facility…in the world." The new facility will be a stand alone building in between Carver-Hawkeye Arena and Hawkins Drive. The new facility will be connected to Carver-Hawkeye Arena with a tunnel.
The University announced last Tuesday, January 28 that the necessary initial funding had been raised of $9 million from boosters and the proposal for the new facility was sent to the Board of Regents for approval at today's meeting.  The total cost of the facility is estimated at $20 million.
The next step will be moving forward on the architect selection and budget development.  I interviewed Kevin Collins of the University of Iowa Foundation for my Iowa Wrestling Fan Podcast on April 5, 2019 about the new facility.  From my understanding, now the University of Iowa Foundation will move forward to raise the needed $11 million as they also move forward with construction of the new facility.  
This project has required a lot of work, planning, and persistence to get to this point.  A huge thank you to the boosters that donated the $9 million. 
It is really challenging to describe how big this is for Iowa Wrestling. As I have mentioned in blogs before, there is an Arms Race going on in college wrestling with new facilities that are either already built or in the works.  Iowa needed this new facility to not only keep up, but surpass their competitors and for years to come.
I was at the first sporting event in Carver-Hawkeye Arena on January 3, 1983 when Iowa defeated Oklahoma in wrestling.  The new Iowa Wrestling room in Carver-Hawkeye was a huge advantage over the rest of the country for decades. When you look at how college sports and facilities have changed over that time period, it is easy to see that a new facility was needed.
I will keep you up to date on the timeline for this project.
Congratulations to Iowa Wrestling.  This is great news during what has been a great season so far. Thank you again to all of those that have made this happen. 
It is great to be an Iowa Wrestling fan.
Go Hawks!