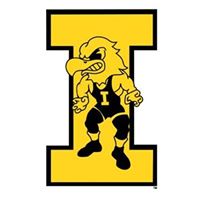 The overall strength of the Big Ten is on full display at 141 lbs.  The top three wrestlers in the entire country at 141 are in the Big Ten.  Max Murin is ranked #3 in the country and is the Pre-Seed #3. That is a tough conference. The top two seeds are very solid with Nick Lee (PSU) and Luke Pletcher (OSU). However the placing of 3-8 is definitely up for grabs. 141 has the depth to provide competitive matches for every round of the Big Ten Championships.
If the Pre-Seeds follow through Murin will face Mitch McKee of Minnesota in the Quarterfinals.  Murin defeated McKee (now ranked #7 in the country) in the dual meet 6-4, SV1. That Quarterfinal will be a very big match for the entire tournament. Murin also has big wins this year over nationally ranked opponents #8 Tristan Moran (WI), #19 Dylan Duncan (IL), and #33 Parker Filius (Purdue). His only loss on the season is to Chad Red of Nebraska, ranked #6 in the country.
Murin placed seventh at Big Tens last year as a freshman and was an NCAA Qualifier.  He looks much stronger and has improved quite a bit with his technique this season. The Big Tens will provide a great opportunity to see just how good Max Murin is.  As a fan I am really looking forward to seeing how Murin does in this loaded weight class.
Big Ten Conference Tournament: March 7-8 
Big Ten Automatic Bids for NCAA National Tournament at 141 lbs. – 8
Max Murin
Pre-Seed: #3
NCAA D-I Coaches Ranking: #3
Record: 12-1
Falls: 2
Tech Falls: 0
Major Decisions: 2
Decisions: 8
Big Tens Pre-Seeds:
  Nick Lee, PSU

  Luke Pletcher, OSU

  Max Murin,

IOWA

  Chad Red, NEB

  Tristan Moran, WIS

  Mitch McKee, MINN

  Dylan Duncan, ILL

  Parker Filius, PUR

  Cole Mattin, MICH

Alec McKenna, NU

Joe Aragona, RU

Matt Santos, MSU

Eddie Bolivar, IND

Hunter Baxter, MD
141 lbs. NCAA D-I Coaches Ranking and results of matches wrestled:
3. Max Murin – Iowa
1. Nick Lee – Penn State
2.Luke Pletcher – Ohio State
6. Chad Red – Nebraska
Chad Red over Max Murin Dec 6-2
7. Mitch McKee – Minnesota
Max Murin over Mitch McKee Dec 6-4 SV1
8. Tristan Moran – Wisconin
Max Murin over Tristan Moran Dec 6-2
19. Dylan Duncan – Illinois
Max Murin over Dylan Duncan Dec 8-4
33. Parker Filius – Purdue
Max Murin over Parker Filius Dec 6-1
It is great to be an Iowa Wrestling fan.
Go Hawks!