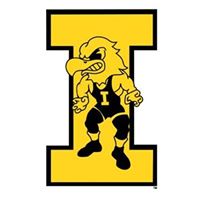 For the second year in a row incoming Iowa Wrestling recruit Patrick Kennedy has been named as the Post Bulletin Wrestler of the Year. Kennedy finished off a great high school career by winning his fourth state title recently for Kasson-Mantorville High School and takes his place as one of the most successful wrestlers in Minnesota high school history. The Post Bulletin is based out of Rochester, Minnesota.
Kennedy placed sixth at 132 lbs. in seventh grade and placed third in eighth grade before reeling off four straight titles. Kennedy had a 220-23 career record, 155-2 over the last four years, and was 109-0 over the last three years.
Kennedy won a Junior National Freestyle title in Fargo last summer and is ranked #1 in the country at 182 lbs. by all of the high school rankings.
Kennedy is projected to compete at 165/174 for the Hawks and is a member of the outstanding Iowa Wrestling Recruiting Class of 2020.   
It is great to be an Iowa Wrestling fan.
Go Hawks!