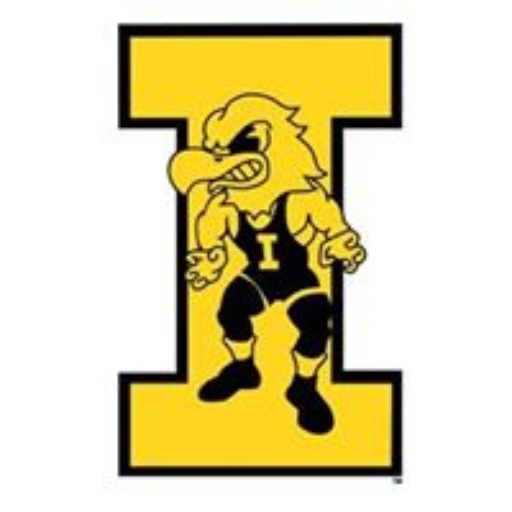 The recruiting scene went from absolutely nothing for over a year to a thousand miles and hour.  The race is on to get the verbal commitments from recruits and to then follow through on signing day. The prize is to get the recruits to sign and make it official.  A verbal commitment is nothing without the signed letter of intent.
Dates to remember:
Class of 2022 National Letter of Intent Signing Day – Wednesday, November 10, 2021 at 7 AM CST.
Class of 2023 National Letter of Intent Signing Day – Wednesday, November 9, 2022 at 7 AM CST.
We are now less than five months away from Signing Day for the Class of 2022 and the countdown has begun. Let's take a look at a timeline for college wrestling recruiting.
For starters with the unique situation that we are working our way out of, I predict that recruiting will be a huge rush in October and right up to National Letter of Intent Signing Day. The anticipation of the upcoming season and recruitment in play, October and early November will be jammed packed full of excitement for Iowa Wrestling fans.
More so than any other year the upcoming tournaments this summer will play a more influential role in recruiting than ever before.  There could be some great wrestlers out there that had a reduced season of competition without the big national caliber tournaments to showcase their talent or even a state tournament or regular season last year. We may not even know of a recruit right now that will be an absolute must get in six weeks.  
With that thought in mind I believe that Junior Duals in Tulsa, Oklahoma next weekend will be huge for recruiting.  I am hoping that quite a few top wrestlers show up in Tulsa.  I believe the Iowa Junior team has the potential to be the best out of our state since we won it in 2005.  Iowa Wrestling has some really top recruits right in their backyard at a level not seen since 2005.  I will be keeping a real close eye on Team Iowa for Cadet and Junior Duals. Cadet Duals have already started for the weekend in Indiana. 
Of course the biggest wrestling tournament in the World, Cadet and Junior Nationals will be huge in Fargo in July.  We should have some new names to follow that we picked up from Cadet/Junior Duals to follow at Fargo in what looks to be a great display for recruiting.
Super 32s on October 23-24 is always a treasure trove of recruits from around the country.  You can bet the Iowa Wrestling coaching staff will be there again this year.  
I always look at the Iowa Football schedule when it comes out already looking forward to Saturday morning wrestling practices before a big game.  Those are great days that I look forward to.  The football home opener will be the Saturday of Labor Day weekend.  I am really hoping for Iowa Wrestling fans that everything is fully opened up so that fans can go in and watch a workout.  
That is before the season officially starts but the Hawkeye Wrestling Club usually has a practice for fans to watch.  If you have never been to a wrestling practice on a home football Saturday, you're really missing out.  It is amazing and in some ways better than a big home dual meet.  Yup.
The peak of recruiting excitement is when the recruits are in town.  There is nothing better.  There is a chance there will be recruits in town for every home football game through October. The dates that stand out to me for home football game Saturdays are October 9 against Penn State and October 16 with Purdue for Homecoming.  A time has not been set yet for the Penn State game.  That is usually a night game in Kinnick and I would be leaning for that to happen again this year.  I could see some recruits in town for that one.
However I am looking at a 2:30 PM kickoff for Purdue at Homecoming as the best chance to be our biggest recruiting weekend.  After a year away for most fans I look for Homecoming to be great.  I am expecting a huge crowd in town and plenty of Iowa Wrestling legends in the room for practice.  What a great environment for a recruit and to just be an Iowa Hawkeye. Maybe Iowa has quite a few recruits on both October 9 and 16.  Either way, Iowa City will be a buzz with excitement and provide a great environment for the recruits.
I am very confident that Iowa Wrestling fans will be very pleased with the recruiting class of 2022 and 2023.
I have been saying for years that Ryan Morningstar is the best college wrestling recruiter in the country and there is nobody better than Tom Brands at closing the deal for a commitment from a recruit.
Morningstar will find them.

Tommy will sign them.

Terry will train them.
Recruiting Timeline:
June 1: Recruiting for Class of 2022 is in full effect
June 9-12: 16U/Cadet Duals in Westfield, Indiana
June 15: Coaches may call the Class of 2023
June 15-19: Junior Duals in Tulsa, OK
July 16-23: 16U/Cadet-Junior Nationals in Fargo, ND 
August 1: Recruiting for Class of 2023 is in full effect
September 4: Indiana home football game 2:30 PM kickoff
September 18: Kent State home football game 2:30 PM kickoff
September 25: Colorado State home football game TBD
October 9: Penn State home football game TBD
October 16: Purdue home football game (Homecoming) 2:30 PM kickoff
October 23-24: Super 32s in Greensboro, North Carolina
November 8-11: Dead Period for recruiting
Class of 2022 National Letter of Intent Signing Day – Wednesday, November 10, 2021 at 7 AM CST.
Class of 2023 National Letter of Intent Signing Day – Wednesday, November 9, 2022 at 7 AM CST.
It is great to be an Iowa Wrestling fan.
Go Hawks!