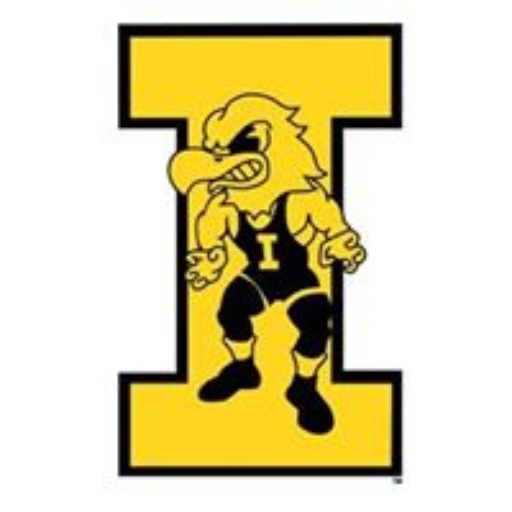 After nearly a year of events being canceled the Hawkeye Wrestling Club is up and running for events.  This coming Monday, June 28 the HWC Riverside Golf Outing in Riverside, Iowa will kick off summer in a big way.  According to the HWC website the Riverside Outing is sold out for golfers and hole sponsors.  In the five plus years that I have been covering this event I do not recall this happening before.
I immediately take this as a great sign that Iowa Wrestling fans are excited and ready to support the program in any way they can.  These events are crucial for fundraising for the HWC.  They offer a unique opportunity for Iowa Wrestling fans to interact with the coaching staff and HWC wrestlers.
The round of golf will begin at 12:30 PM at Blue Ridge Golf Course at the Riverside Casino in Riverside.  Immediately following the round of golf there will be a banquet. From my understanding there are always fans that do not golf that show up for the banquet to meet the staff and wrestlers.  I am sure that will be the case again this year.
If you would like to contribute to the outing to support the HWC, they do have spots still available to sponsor the golf, food, and beverages.  For more information, please go to:
https://donorbox.org/hawkeye-wrestling-club-riverside-golf-2021
With the way that fans are excited about the upcoming season coming off of an NCAA title I look for these HWC events to continue to be sold out.  Iowa Wrestling fans are excited.
Upcoming events include the HWC Trap Shoot on Saturday, September 18. No additional information is available at this time.
For years there has been a golf outing by Okoboji, Iowa in the late summer and in Des Moines in September.  I do not see any information about these events on the HWC website at this time but I will keep an eye on it.
I will keep you posted on all upcoming HWC events right here. 
Thank you to all of the Iowa Wrestling fans that work so hard in making these events happen and to all of the fans that come out to support the HWC.  
It is great to be an Iowa Wrestling fan.
Go Hawks!