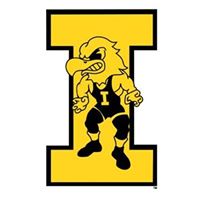 The ultimate level for our sport of wrestling is the Olympics.  After a yearlong delay the Olympics are finally here.  Legends will be made with every Olympic Gold Medal.  This should be a great competition to follow for USA Wrestling fans.
Former Iowa Hawkeye and three-time All American Thomas Gilman will be representing Team USA at 57kg. Gilman will begin competition on Tuesday, August 3 with the Qualifying Rounds at 9 PM CST.  
I will keep you up to date on all of Gilman's matches on Twitter and Facebook.
A special mention to Kayla Miracle at 62kg.  Kayla competed in the Hawkeye Wrestling Club from 2018-2020. Miracle will begin competition on Monday, August 2.
Best of luck to Team USA.
All times listed are Eastern Standard Time (EST). One hour ahead of Iowa time.