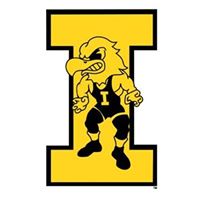 Former Iowa wrestling great Brad Penrith was named as a member of the 2021 Athletics Hall of Fame by the National Varsity Club and the University of Iowa Athletic Department.  Penrith was an NCAA National champion at 126 lbs. in 1986 and an additional two-time NCAA Finalist in a great career for legendary coach Dan Gable and the Iowa Hawkeyes. Originally from Windsor, New York, Penrith also won three Big Ten titles and is a member of the National Wrestling Hall of Fame.
Penrith was a member of the 1986 National championship team as well as the 1987 and 1988 NCAA Runner-Up teams.  Penrith capped off a great International career by winning a Silver medal at the 1991 World Championships in Varna, Bulgaria at 57kg/125 lbs. Penrith also won two Gold medals at the Pan Ams for Team USA in 1989 and 1991.
The Class of 2021 will be inducted into the Hall of Fame on Friday, September, 3.  The University did not mention it in their press release today but in the past they would introduce the new HOF members at halftime of the home opener in football which will be September 4. I will keep you posted on that.
Congratulations to Brad Penrith on this much deserved honor.
It is great to be an Iowa Wrestling fan.
Go Hawks!