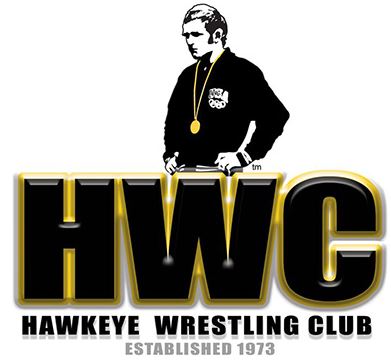 Long time Iowa Wrestling fan Randy Novak was named as the 2021 recipient of the Rob McReynolds Passion Award. Randy recently stepped down as President of the HWC after four years of great leadership. 
Iowa Wrestling coach Tom Brands and Barb McReynolds spoke at a presentation when awarding Randy this honor.  The clip is available on the HWC website.
From HawkeyeWrestlingClub.com:
The Rob McReynolds Passion Award is presented annually to a member of the HWC community who best displays the characteristics that define the late Rob McReynolds' life as a husband, father, friend, athlete, coach, mentor and businessman.
Those characteristics include directing endless energy toward achieving a desired outcome, inspiring others to achieve their highest potential, and providing loving support and compassion for those around him.  Eligible recipients include club athletes, club coaches/staff, fans and supporters.
This is the third presentation of the Rob McReynolds Passion Award.  Forrest Molinari was named for the award in 2019 and Steve and Beth Reese in 2020.
I have worked with Randy quite a bit over the last four years to promote events of the HWC and especially the new training facility.  Randy's efforts and success did not go unnoticed and he will be missed. I believe Randy helped the HWC catch up and join the new era of college wrestling from a fundraising standpoint. 
Brad Eldeen has been named as the new HWC President.  I have also worked with Brad in the past and I am very confident that he will do a great job picking up where Randy left off and help take the HWC to the next level.
Randy Novak is very deserving of the prestigious award and a big thank you for all that you did for the HWC and Iowa Wrestling. 
It is great to be an Iowa Wrestling fan.
Go Hawks!