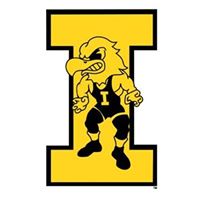 Classes started at the University of Iowa yesterday.  A new year.  Iowa Wrestling enters the new season as the defending NCAA champs and picked to repeat this year.  Spencer Lee and a host of returning All Americans will be in the lineup. Did I ever miss not seeing Iowa Wrestling compete in person last season.  All of these factors make the anticipation of the upcoming Iowa Wrestling season possibly at an all time high.
I always check HawkeyeSports.com for the updated roster after classes begin and it has been posted.  This is always an exciting time of the year when we get our first look at the new incoming recruits that are now an official Iowa Hawkeye.  There is also always a buzz about who had a great off-season of training and development and looks ready to make a move upward in their career.
Former Iowa Wrestling Administrator Brett Mangold and I always talked about how in some ways this was the best time of year.  The first couple of weeks and months of the new school year always provided some surprises as the pecking order was established or reestablished in the legendary Iowa Wrestling room.  
Just when you think there will not be much change to the Iowa lineup because of all of the returning starters that were at least an NCAA Qualifier, something changes.  I broke the news last week that Vince Turk has returned to the program.  Turk will challenge for the top spot at 149 with Max Murin who was an NCAA Qualifier and ranked as high as #5 last season.
184 should be the only other weight with any suspense as far as who the varsity wrestler will be.  Nelson Brands was an NCAA Qualifier last year and top recruit Abe Assad is returning from a season plagued by injuries. I look for this to be a hotly contested weight and a toss up at this time.
Incoming recruits as true freshman include Drake Ayala, Caleb Rathje, and Wyatt Henson.  I look for all of the incoming freshmen to redshirt.  Ayala will be very much in the mix for the replacement of Spencer Lee next season at 125.
I have yet to get the official date from the NCAA but official practice usually begins around October 10. Until then wrestlers are on their own to train.  In the past the Hawkeye Wrestling Club has had practice on home football Saturdays that would include Iowa wrestlers.  I have not heard if that will be the case this year or not.  I will keep you posted.
The Iowa Wrestling schedule has not been released at this time.  I did see an article on Twitter last week that Iowa and Oklahoma State have agreed to wrestle each other.  Time and place has not been determined.  Oklahoma State wrestled here last so I would think the Hawks will have a huge roadtrip into Stillwater on the schedule this year.  As always, I will keep you posted on the new schedule.
The start of school is always a big step up in anticipation for Iowa Wrestling fans. We're getting closer to what I believe will be the biggest season in the history of Iowa Wrestling.  And it's only August? 
Link to the new 2021-22 Iowa Wrestling roster:
https://hawkeyesports.com/sports/wrestling/roster/
It is great to be an Iowa Wrestling fan.
Go Hawks!