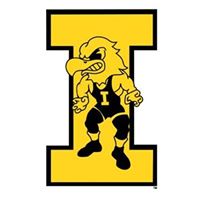 USA Wrestling announced that Thomas Gilman will be competing at the 2021 World Freestyle Championships.  Gilman will represent Team USA at 57kg.  Recently at the Olympics Gilman dropped a very close first round loss to the eventual Gold medalist and came storming back to win the Bronze medal.  It was reported that Gilman competed with a broken foot during the Olympics so it is great to hear he is ready to go for the World Championships.
By winning an Olympic medal Gilman automatically qualified for the top spot at 57kg for Team USA.  All of the recent Olympic medalists for Team USA except Gable Steveson have committed to compete at the World Championships that will be in Oslo, Norway October 2-10.  Gilman will compete on October 3-4. 
Ten weights will be contested at the World Championships.  The weights that did not have an automatic qualifier from an Olympic medalist will be decided at the World Team Trials in Lincoln, Nebraska on September 11-12. 
Gilman was a three-time All American for Iowa and a World Silver Medalist in 2017.
U.S. wrestlers will be eligible to receive Living the Dream Medal Fund bonuses at the 2021 Senior World Championships.
It is great to be an Iowa Wrestling fan.
Go Hawks!