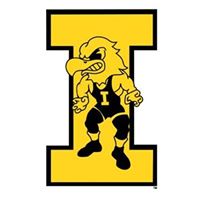 Thomas Gilman is an Olympic Bronze medalist. After a gut wrenching 5-4 loss in the closing seconds to eventual Olympic champion and two-time World champion Zavur Uguev of Russia in the first round, Gilman came back with a vengeance today.
In the first round of repechage Gilman won by a 11-1 tech fall over Gulomjon Abdullaev of Uzbekistan.  In the 57kg Bronze match, Gilman kept the attack going with an impressive 9-1 victory over Reza Atrinagharchi of Iran. 
Gilman automatically qualifies for Team USA at 57kg for the 2021 World Freestyle Championships that will be held on October 3-4 in Oslo, Norway.  I would think Thomas Gilman would be brimming with confidence in believing that he will win the 57kg World title.
Gilman, originally from Council Bluffs, Iowa,  was a three-time All American for Iowa and became the tenth wrestler in Iowa Wrestling history to become an Olympic medalist.  Gilman is the first Hawkeye to win an Olympic medal since Terry Brands and Lincoln McIlravy won Bronze at the 2000 Olympics.
Gilman won a Silver at the 2017 World Freestyle Championships and a bronze at the 2014 Junior World Freestyle Championships. He also placed fifth for Team USA at the 2018 World Freestyle Championships.
Congratulations to Thomas Gilman on becoming an Olympic medalist.
It is great to be an Iowa Wrestling fan.
Go Hawks!