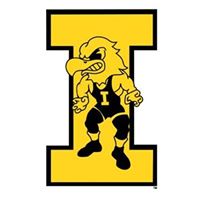 William Carano of Putnam Valley, New York joins the Iowa Wrestling program this season.  A trip to Iowa City for an Iowa Wrestling camp was all that Carano needed to see to know that he wanted to be an Iowa Hawkeye. I was able to find an interview online for Carano from February of 2019. When asked what he wanted to do after high school he responded:
"I want to wrestle for Tom and Terry Brands in Iowa."
Carano was a three-time Section champ and four-time all-league for Putnam Valley High School. New York did not have a state wrestling tournament this past year. Carano was recruited by Iowa and committed to the Hawks in January.  His dad Will Sr. was his high school coach. Carano has a Freestyle and Greco-Roman background as well.
Carano trained at Empire Wrestling Academy/Iowa Style Wrestling Club that is operated by former Iowa wrestler John Degl.  Degl, originally from New York, was an NCAA Qualifier for Iowa at Hwt on the 1996 NCAA National Championship team.
Carano is listed at 165 lbs.
I like seeing Iowa bring in a wrestler from New York.  Over the years Iowa has had several wrestlers from New York including Ed and Lou Banach and Brad Penrith. New York is a real strong wrestling state.
Welcome aboard William Carano.
It is great to be an Iowa Wrestling fan.
Go Hawks!