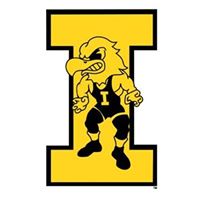 The Hawkeye Open scheduled for Sunday, January 2 has been cancelled.
It was announced in a press release that the Hawkeye Open will now be held on Sunday, January 2 only. The tournament had originally been scheduled for January 1-2. The doors of the Xtreme Arena in Corvaille, Iowa will open at 10 AM and the wrestling will begin at 11 AM for the Men's and Women's division that will wrestle to conclusion.
From the press release:
"Super excited by the opportunity to host this one-day tournament and believe it has the potential to be the start of something big. Thanks to the size and flexibility of our venue, we are confident that we can run this event over the course of one day." said Luke Eustice, Director of the Iowa City Area Sports Commission and Hawkeye Open Tournament Co-Director.
The Iowa Hawkeyes have committed to sending a strong contingent to neighboring Coralville. The University of Northern Iowa, South Dakota State, Arizona State, Purdue, Northern Illinois, Minnesota State-Mankato, and Virginia will have wrestlers in attendance with 6 additional schools recently adding the event to their schedule. 
Indiana Institute of Tech, Texas Wesleyan, Iowa Wesleyan, Augsburg, and William Penn will highlight the inaugural women's tournament. A complete field of teams and unattached wrestles will be released on Friday, December 31.
Limited suite and club seats are available. Contact Josh Kleinmeyer at Xtreme Arena (josh.kleinmeyer@spectraxp.com) for details.
Announcements and updates will continue throughout the week via the Hawkeye Open social media channels, @HawkeyeOpen on Twitter and Instagram, @HawkeyeOpenWrestling on Facebook.
I will keep you up to date with any additional information about the Hawkeye Open right here on my blog.
It is great to be an Iowa Wrestling fan.
Go Hawks!