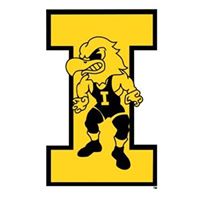 The Glen Brand Wrestling Hall of Fame of Iowa announced the Class of 2022 for induction. Former Iowa Hawkeye greats Joel Sharratt, Jay Borschel, Luke Moffitt, and the Trizzino family were among those selected.
From the nwhof.org website: https://nwhof.org/news/glen-brand-wrestling-hall-of-fame-of-iowa-announces-class-of-2022?fbclid=IwAR2AJ3qpW7hJLEYLq6R9ksfFbYMXRJe_uV5yGd9Sv1v2gv_zJnFp01yk6Fc
Located inside the National Wrestling Hall of Fame Dan Gable Museum in Waterloo, Iowa, the Glen Brand Hall of Fame was established in 2002 to honor native-born Iowans and those who wrestled or coached for an Iowa school who have made an impact on wrestling on a national level or who have done extraordinary work in Iowa.
A banquet honoring the Class of 2022 will be held at Prairie Links Golf & Event Center in Waverly, Iowa, on June 24, 2022. For more information, contact the National Wrestling Hall of Fame Dan Gable Museum at (319) 233-0745 or dgmstaff@nwhof.org.
Joel Sharratt was a state champion from Bloomington-Kennedy High School in Minnesota before becoming a three-time All-American for the University of Iowa. Coached by 2002 Glen Brand Wrestling Hall of Fame of Iowa inductee Dan Gable, Sharratt advanced to the NCAA finals three times and won a national title in 1994. The two-time captain led the Hawkeyes to Big Ten and NCAA titles in 1995 while also helping Iowa capture national championships in 1992 and 1994. Sharratt was a two-time member of the U.S. National Team, earning the bronze medal at the 1996 Olympic Trials and the 1997 Pan American Championships. After stepping off the mat, Sharratt became a graduate assistant at the University Minnesota and the top assistant coach at the United State Naval Academy. He was head coach at the United States Air Force Academy before returning to the Naval Academy as head coach. A native of Bloomington, Minnesota, Sharratt was inducted into the Minnesota Wrestling Coaches Association Hall of Fame in 2011. He currently works as a business development specialist with SAGE Technologies, a certified Service Disabled Veteran Owned Small Business. Sharratt resides in St. Louis with his fiancé, Cassey Sawnson, and is the proud father of four daughters.
Jay Borschel was a four-time Iowa state high school champion for Linn-Mar High School, the 16th wrestler in state history to win four titles. The Marion, Iowa native won his championships in four different weight classes, marking the greatest span of weight classes by any of the four-time champions. Borschel had a career record of 163-1 with three undefeated seasons and 98 pins. Signed by Tom Brands to wrestle at Virginia Tech, Borschel followed Brands to the University of Iowa, after a redshirt year at Virginia Tech. Borschel was a Big Ten champion and a two-time All-American in three seasons as a starter, helping the Hawkeyes win three Big Ten and NCAA championships while posting a 98-10 career record. He was undefeated as a senior while capturing the 174-pound national title and being named Iowa's Male Athlete of the Year. Borschel resides in Iowa City, Iowa with his partner, Jillian, and three children, Milo, Wilhelmina and Morrison.
Luke Moffitt wrestled for Estherville High School in Estherville, Iowa, winning an Iowa state high school championship in 1997. Moffitt won a national championship at 141 pounds for Iowa Central Community College before signing with the University of Iowa. Wrestling for Jim Zalesky and Tom Brands, Moffitt was a two-year starter and won the Big Ten Tournament and was named Outstanding Wrestler in 2002. Moffitt received his bachelor's degree in elementary education and returned to Iowa Central as head coach. In his 18th season, he has a career record of 172-57 and has built the Tritons into a national power. Iowa Central has won seven national titles and has placed in the Top Eight at the NJCAA national tournament 17 consecutive seasons, including 12 Top Three finishes. The Tritons have also won six national dual championships with 31 individual national champions, 49 national finalists and 102 All-Americans. Moffitt has been named National Coach of the Year five times and Regional Coach of the Year 12 times. The Tritons have ruled Region XI, considered to be the top league in junior college wrestling, winning 13 regional team titles and crowning 76 individual champions.
The Trizzino Family, which includes brothers Scott Trizzino and Mark Trizzino and Mark's sons Nick and Joey, will receive the Bowlsby Family Legacy Award. Scott and Mark were two-time Illinois state high school champions for Joliet Central High School in Joliet, Illinois, and both wrestled at the University of Iowa. Scott was a two-time Big Ten champion and a two-time finalist and three-time All-American while helping the Hawkeyes win four national team championships. Mark was a Big Ten champion and an All-American who also helped Iowa win four national team titles. Scott placed second at the Freestyle Junior Nationals in 1976 while Mark was a runner-up in 1977 and an All-American in 1976 and 1978. Mark's sons wrestled for Bettendorf High School in Bettendorf, Iowa. Nick was an Iowa state high school champion in 2007 after finishing seventh in 2005 and 2006 while Joey was state runner-up in 2010 after finishing third in 2009 and eighth in 2007. Nick wrestled for Iowa from 2009 to 2014 while Joey wrestled for the Hawkeyes from 2011 to 2013 and for Wartburg College from 2014 to 2017.
The Bowlsby Family Legacy Award is named after the Bowlsby Family from Waterloo. John Bowlsby and Bob Bowlsby wrestled for legendary coach Bob Siddens at Waterloo West High School while their parents, Bob and Pat, and sisters, Ann, Sarah and Jane, were instrumental in their careers.
It is great to be an Iowa Wrestling fan.
Go Hawks!