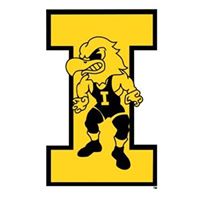 When the Iowa Wrestling schedule came out I am sure that a lot of Hawkeye fans immediately scanned through the schedule looking for the Penn State dual meet. I know I sure did. I have no doubt that this dual meet was a big contributing factor in Iowa selling over 14,000 season tickets by November. I am still in awe of that. Fans paid $85 for a season ticket and this may be the only dual meet they go to. It is that big.
With the Iowa-Penn State dual meet this Friday at 8 PM inside legendary Carver-Hawkeye Arena, it is officially Penn State week.
I am expecting a huge build up for this dual meet from the local and national media and wrestling fans as well. The way that Penn State and Iowa looked this weekend will only add to the build up. Simply put Penn State looked great and Iowa did not. That fueled a lot of talk by the fans about how it looks as though Penn State may not only beat Iowa, but handily. Will Iowa win two matches, maybe three?
In the biggest dual meet of the year so far Penn State went into #3 ranked Michigan and dominated the Wolverines 29-6 on Friday. Penn State won eight of ten matches including the final five from 165-Hwt. Every one of those five matches were decided by 1 or 2 points in low scoring bouts.
I say let the games begin for the buildup of this Iowa-Penn State dual meet. Let's get millions of people watching this meet on BTN around the country and world. For a few hours the attention and focus of not only wrestling fans but the sports world will be focused on what is going on in a wrestling dual meet in Iowa City, Iowa, USA.  Sounds good to me.
I have no doubt that tickets will be scarce. Will this be the highest priced dual meet ticket ever for scalpers? I would say there is a chance.
So whether you are lucky enough to be one of the 15,000 fans inside Carver-Hawkeye Arena on Friday night at 8 PM CST or watching on TV I am expecting a huge audience. 
My, how quickly Iowa went from being the #1 team in the country to a big underdog at home for a dual meet while remaining undefeated. That didn't take long. 
Iowa Wrestling is my entertainment and I plan on being entertained Friday night.
Let's get 'em in the middle.
It is great to be an Iowa Wrestling fan.
Go Hawks!