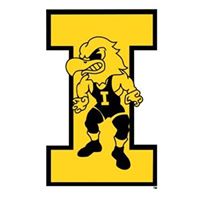 The Hawkeye Wrestling Club announced the creation of the "Herb Tyler 50-year Fund." The HWC received a bequest of more than $1 million from the estate of long time Iowa Wrestling fan Herb Tyler. Mr. Tyler attended the University of Iowa and passed away in 2013.
From HawkeyeWrestlingClub.com:
The money received on the eve of the HWC's 50th anniversary and described by Tom Brands as "the largest monetary gift ever received by the HWC will go toward the creation of a newly established endowment fund. "I am also happy to announce that, at the recommendation of the HWC's Executive Director, Chad Beatty, the HWC Board of Directors has unanimously approved the creation and initial funding of the HWC's 'Herb Tyler 50-year Fund,'" Brands said. The newly-established fund will function as a board-designated endowment with the intent of providing a lasting source of income to the club for the next 50 years and beyond.
HWC Executive Director Chad Beatty:
"Our fans have shown unprecedented excitement for the future of the HWC. Our Inner Circle members, who provide recurring monthly or annual donations, are vital to the present operations of the HWC. This new fund provides an avenue for our significant donors, several of whom have already stepped forward, to help ensure the viability and stability of the club's future.
Much like building a new facility, an endowment elevates our program for years to come and is vital to the long term success and health of our team. The transformative act of endowing the club will impact all of our future athletes, coaches, staff and fans in a meaningful way. Herb Tyler understood this and has left us more than $1 million to get us started! Our initial goal is to raise $15 million for our club. Next week, we will officially start this historic campaign and will provide further details on how to give.
Monies contributed to the HWC will allow us to better compete with other clubs who have already endowed their programs. These new funds will help us attract talented recruits to the University of Iowa team and keep those elite wrestlers here in Iowa City after they graduate, to chase World and Olympic Gold Medals."
Individuals and organizations interested in making a donation of $50,000 or more should contact Chad Beatty via email at: chad@hawkeyewrestlingclub.com
It is great to be an Iowa Wrestling fan.
Go Hawks!