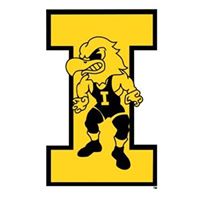 The University of Iowa wrestling program led the nation in attendance for the 15th straight year. The Hawks set a record with a 14,905-home average, selling out the entire season at Carver-Hawkeye Arena. The announcement was made by the National Wrestling Media Association.
I am still amazed that season tickets sales were halted in early November with over 14,000 preseason tickets sold. That will be a record that will be difficult even for the Hawks to ever top.
The Hawkeyes drew an overall attendance total of 89,430. Iowa has led the nation in attendance in every season that Tom Brands has been head coach which began in the 2006-2007 season.
It is great to be an Iowa Wrestling fan.
Go Hawks!