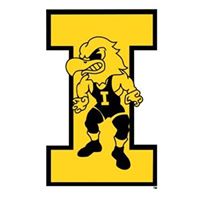 It was a great performance for Iowa Wrestling in Geneva, Ohio. Tony Cassioppi and Patrick Kennedy won titles at the U23 World Team Trials. Cassioppi rolled to the 125 kg finals where he defeated Zack Elam (Tiger Style Wrestling) 2-0 in a best of three format by scores of 11-4 and 13-2. Cassioppi is the defending U23 World Champion at 125 kg.
Patrick Kennedy looked real tough in winning the title at 74kg. Kennedy defeated Peyton Hall (Mountaineer Wrestling Club) 8-3 and 5-0 to win the best of three finals. Kennedy is an elite recruit that is set to step into the lineup at 165 for the Hawks this year with four years of eligibility remaining.
Abe Assad (86kg) and Brennan Swafford (79kg) placed third, Cobe Siebrecht (70kg) placed fourth and Drew Bennett (65kg) did not place. With this impressive performance the Hawkeye Wrestling Club won the team title for the U23 WTT.
The U23 World Freestyle Championships are in Pontevedra, Spain on October 22-23. 
A special mention is needed for the showing that Siebrecht and Swafford had this weekend. Their performance really influences the landscape for the starting lineup for the upcoming season. It was also great to see Abe Assad back in action competing at that high of a level. A healthy Abe Assad can have a big year in 2023 for the Hawks.
Iowa Wrestling is going to be better this year than most may be thinking here in early June. This weekend was a big boost of confidence and excitement for me in the Iowa Wrestling program.
Great job Iowa Wrestling.
It is great to be an Iowa Wrestling fan.
Go Hawks!