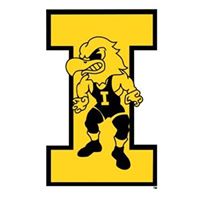 The largest wrestling tournament in the world is taking place in the FargoDome in Fargo, North Dakota. This is a tournament of epic proportions that is a showcase of our present and future in the great sport of wrestling in our country.
11 Iowa Wrestling recruits will be in action in the Junior division that started this morning with the finals on Tuesday afternoon. Unlike other tournaments without seedings in place you can have great matchups right away in round one.
You can always count on the competition to be at a high level for this tournament.
Nate Jesuroga – 120
Jace Rhodes – 132
Ryder Block – 138
Joel Jesuroga – 145
Carter Martinson – 152
Aiden Riggins and Carson Martinson – 160
Drake Rhodes – 170
Kolby Franklin and Brad Hill – 220
Easton Fleshman – Hwt
Nate Jesuroga is the Iowa Wrestling Recruiting Class of 2023. The remaining wrestlers are in the Class of 2022 and will enroll at Iowa this fall.
Drake Rhodes is from Montana. The remaining recruits are all competing for Team Iowa.
Iowa Assistant Coach Ryan Morningstar is a coach for Team Iowa.
Best of luck to all of our incoming Iowa Hawkeye wrestlers.
Full coverage of all the wrestling in Fargo is available on FloWrestling.
The future looks great for Iowa Wrestling.
Junior National Freestyle Schedule:
Sunday, July 17
Preliminaries and Consolation: 8 AM
Preliminaries and Consolation:  4:30 PM
Monday, July 18
Round of 16 and Quarterfinal: 9 AM
Semifinals and Consolation Semifinal: 4:30 PM
Tuesday, July 19
Finals and Consolation Finals: 1 PM
It is great to be an Iowa Wrestling fan.
Go Hawks!