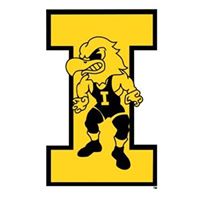 Incoming Iowa Wrestling recruit Ben Kueter rolled to a 97kg/213 lbs. Gold medal at the U20 Pan American Championships in Oaxtepec, Mexico on Sunday. Kueter won a 10-0 tech fall over Pereira of Canada in the first round and a 10-0 tech fall over Nazareno of Ecuador in the second round.
In the finals Kueter had a 4-0 lead before pinning Jacobo of Mexico for the Gold.
Team USA won a Gold at every weight for the U20 division.
Kueter, from Iowa City (City HS), Iowa, will represent Team USA at the 2022 U20 World Freestyle Championships in Sophie, Bulgaria on August 15-16.
Kueter will be a senior this fall at City High and is a member of the outstanding Iowa Wrestling Recruiting Class of 2023. He committed to both Iowa Wrestling and Football last September and is a rare athlete with an outstanding future in both wrestling and football.
Congratulations to Ben Kueter for winning the Pan American Gold medal.
97 kg: Ben Kueter – GOLD
WIN Samuel Pereira (Canada), 10-0
WIN Jean Paul Nazareno (Ecuador), 10-0
WIN Adrian Zapata Jacobo (Mexico), fall
It is great to be an Iowa Wrestling fan.
Go Hawks!