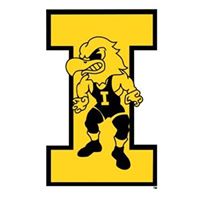 The Big Ten released conference schedules for the upcoming wrestling season. The Hawks will host four Big Ten duals starting with Illinois on Friday, January 6. Iowa will also host Northwestern, Nebraska, and Michigan. 
The Hawks will be on the road against Purdue, Wisconsin, Penn State, and Minnesota. As a fan I would like to see more Big Ten duals. Iowa and Ohio State should be competing every year.
You can count on the Iowa-Iowa State dual meet to take place in legendary Carver-Hawkeye Arena this season probably in December.
Iowa will have a strong team led by Spencer Lee who will be looking to capture his fourth NCAA title. Iowa was ranked #2 in the preseason rankings released by InterMat on July 27. 
Full InterMat rankings:
https://intermatwrestle.com/rankings/college/125?
I will keep you posted when the remaining Iowa Wrestling schedule is released. 
Iowa Wrestling Big Ten schedule:
Friday, January 6 – Illinois
Sunday, January 8 – at Purdue
Friday, January 13 – Northwestern
Friday, January 20 – Nebraska
Sunday, January 22 – at Wisconsin
Friday, January 27 – at Penn State
Friday, February 3 – at Minnesota
Friday, February 10 – Michigan
Sat/Sun March 4-5 at Big Tens (Michigan)
Thurs-Sat March 16-18 – at NCAA National Tournament (Tulsa, OK)
It is great to be an Iowa Wrestling fan.
Go Hawks!