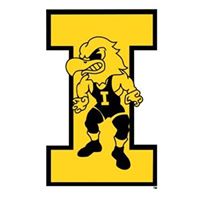 When the calendar turns to April we will be in the heart of Freestyle season. We will have a lot to follow as Iowa Wrestling fans.
Wrestling has great competition nearly the entire year. Freestyle season always provides great entertainment for all wrestling fans.
We will have tournaments to determine the Men's and Women's World Team for Senior, U23, and U20 divisions.
I will keep you up to date right here on my blog as current, former, and incoming Hawkeyes compete for an opportunity to represent on Team USA.
2023 Women's National Championship
April 14-16
Spokane, Washington
U17, U20, and U23
2023 U.S. Open
April 26-30
Las Vegas, Nevada
Senior Men's and Women's, Men's U20
2023 Senior World Team Trials Challenge
May 20-21
Colorado Springs, CO
Men's and Women's Freestyle, Greco-Roman
U23 and U20 World Team Trials – Men's
June 2-4
Geneva, Ohio
Final X – Senior World Team Finals for Men's and Women's FS, Greco-Roman
June 10
Newark, New Jersey
Junior National Duals
June 16-17
Tulsa, Oklahoma
2023 Junior and U16 Nationals
July 15-23
Fargo, North Dakota
U20 World Championships (FS, GR, WW)
August 14-20
Warsaw Poland
Senior World Championships (FS, GR, WW)
September 16-24
Belgrade, Serbia
U23 World Championships (FS, GR, WW)
October 23-29
Tampere, Finland
It is great to be an Iowa Wrestling fan.
Go Hawks!