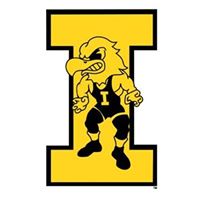 The University of Iowa will have wrestle-offs and their annual coaches clinic on November 3-4.  The wrestle-offs are slated for Saturday, November 4.  I will post a schedule of the wrestle offs on this blog when more information is available.
Former Hawkeye two-time All American Jody Strittmatter will be the guest clinician on Friday from 5 – 6:30 PM.  After college, Strittmatter co-founded Young Guns Wrestling Club with former Iowa two-time NCAA champion Eric Juergens.  Young Guns was chosen by FloWreslting as the top ranked high school wrestling club in the nation.  Current Iowa wrestlers Michael Kemerer, Kaleb Young, Spencer Lee, and Max Murin all wrestled for Strittmatter out of the Young Guns in Pittsburgh.  
The clinic will take place in the Dan Gable Wrestling Complex.  The social will have a Q & A with Hall of Fame coaches Tom and Terry Brands as well as Iowa Wrestling Strength Coach Travis Rutt and Athletic Trainer Jesse Donnenwerth.    
The first 80 coaches to register for the clinic will get a ticket to the Iowa – Ohio State football game on November 4.
Registration: Coaches $85 and kids/spouses $40.
2017 Coaches Clinic:
Friday: Check in 4:30 PM
Jody Strittmatter: 5:00 – 6:30 PM
Social: 7 PM – 11 PM
Saturday AM – Wrestle-offs TBD
Iowa – Ohio State football game – TBD
Send checks to:
Hawkeye Wrestling Club       S210 Carver Hawkeye Arena       Iowa City, Iowa 52242
(319) 335-9405