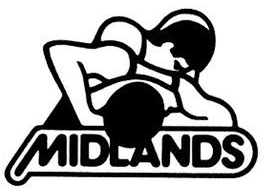 It was a good day for Iowa at the 55th Annual Midlands Championships.  Iowa has five starters in the semifinals with Sorensen, Kemerer, Marinelli, Wilcke, and Stoll.  Glynn, Happel, and Bowman dropped their matches in the quarters and are still alive in the consolations. Gunther, Glosser, and Young are also alive in the consolations. 
The bigger story may be the performance of the true freshman that are competing unattached.  Spencer Lee was ahead 13-0 (including riding time) in the first period and ended up with a 15-0 tech fall over #7 in the country Russel of Edinboro.  Spencer Lee is unreal.  Lee will now face tenth nationally ranked Bresser of Oregon State in the semifinals. Jacob Warner scored a takedown at the buzzer to beat #5 in the country Smith of West Virginia, 3-1 to set up a semifinal showdown with teammate Cash Wilcke.
Overall, Iowa has been aggressive and scoring a lot of bonus points in the tournament.  I am very encouraged by what I saw out of Iowa Wrestling today.  Those two true freshman, Lee and Warner…wow.  They are something else.
Iowa is in first place with 91 points followed by Arizona State with 75 points.  ASU also has five in the semifinals.Rutgers is in third with 72 points with four finalist.  The Iowa – Unattached team is in tenth place with 36 points with Lee and Warner in the semifinals.
Tomorrow will be a great day of wrestling.
Saturday, December 30
Third Session (Semifinals, Consolations, 7th place matches) – Noon
Finals (1st/3rd/5th place matches) – 7 PM
*All times CST.