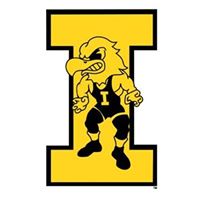 Iowa Wrestling recruits will be competing to close out the year.  Anthony Cassioppi and Nelson Brands will be competing at the 30th Annual Al Dvorak Invitational on Friday and Saturday, December 22-23.  All of the action will be at Harlem High School in Machesney Park, IL.  TrackWrestling.com will have live streaming of the tournament.  At this time, Track has 34 teams listed from six states that will be competing in a traditionally competitive tournament.  
Cassioppi (Hwt) of Hononegah High School (Roscoe, IL) is rated fourth and Brands (160) of Iowa City, IA (West HS) is ranked seventh nationally by Intermat.
For live streaming of the Dvorak: http://www.trackwrestling.com
Joe Kelly (152) of West Liberty will be competing in dual meets at Northeast High School in Goose Lake, IA tonight (12/21) starting at 5:30 PM.  West Liberty will be facing Cascade, Northeast, and Wilton.
Cassioppi, Brands, and Kelly are the Iowa Wrestling Recruiting Class of 2018.
I will post results and have a follow up blog on Facebook and Twitter:
https://www.facebook.com/IowaWrestlingFan/