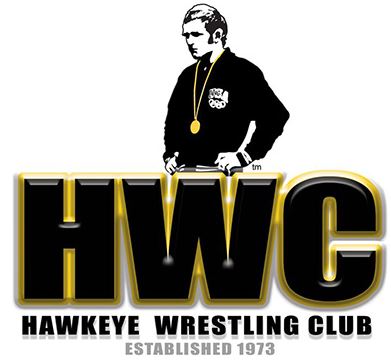 Seven is indeed a lucky number for the Hawkeye Wrestling Club. In just the seventh year of having the Polar Plunge, the HWC raised over $186,000 to shatter last year's all-time mark of $103,000.  As of late Saturday afternoon, the amount of money raised was in the $127,000 range so there was a lot of money that came in late.
The top three fundraisers for the Polar Plunge were Nick Heeren, Matt McDonough, and Mark Ironside. The typical competitive nature of Iowa wrestling pushed the total amount of money raised to the new record.  Mark Ironside was named as the first ever member of the Plunge Hall of Fame.
How fitting that while a record amount of money was being raised to support the Hawkeye Wrestling Club, HWC head coach Mark Perry and a crew of HWC members were half a world away competing in the Ivan Yarygin Memorial International in Krasnoyarsk, Russia.  The Yarygin is known as the toughest regular season international freestyle tournament in the world.  In the group of HWC wrestlers was true freshman Jacob Warner.  Iowa was the only program in the country with a true freshman that competed in the Yarygin.  What great reinforcement of what the HWC does with the funds that are raised.
If we went from 103,000 to 186,000 this year, then the quarter of a million mark of $250,000 should be in play for the 2019 Polar Plunge.
Congratulations to all of those that participated in the Polar Plunge. Most of all a huge thank you to all of the donors.  Every single dollar adds up to support the Hawkeye Wrestling Club which in turn supports Iowa Wrestling.  A great job to all of those that volunteered their time to make this a special event.
I will keep you up to date on all of the upcoming HWC fundraising events.
Go Hawks!