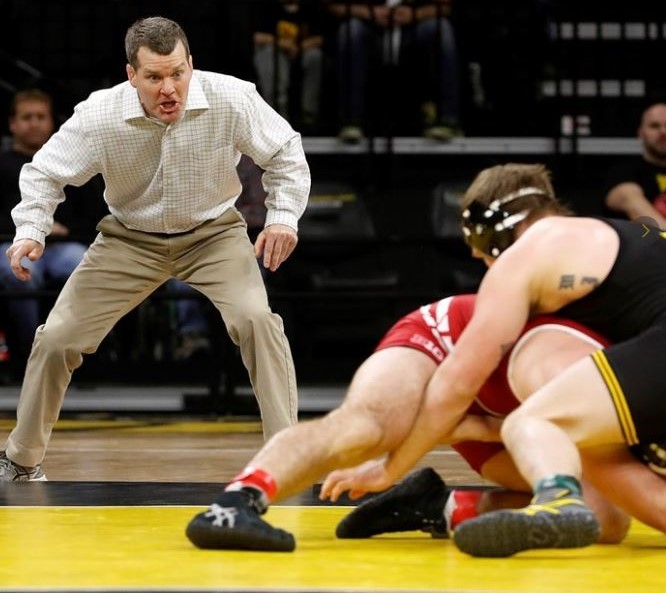 The Johnson County I-Club will host a Wrestling Luncheon tomorrow, Friday, February 2.  The luncheon will be held at the Feller Club Room in Carver Hawkeye Arena which is right by the ticket office.  I love to give the directions to say that you go in the doors at Carver Hawkeye Arena by the Gable statue.
The doors open at 11:30 AM and the program begins at 12:10.  Iowa Head Wrestling Coach Tom Brands will be the guest speaker and the entire Iowa Wrestling staff will be there.  The lunch will include a wrestling highlight video, Johnson County I-Club board members, and additional department staff.
Cost of the luncheon is only $20 per person and you can reserve a table of 8 for $175.
For more information, go to: www.jointheiclub.com
This is a great opportunity to meet the Iowa Wrestling staff and there will be photo ops available as well.  There is a lot to be excited about in Iowa Wrestling right now and this will be a great event.
Iowa hosts rival Minnesota in Carver Hawkeye Arena at 8 PM on Friday night so this luncheon provides a great opportunity to make a day of it supporting Iowa Wrestling.