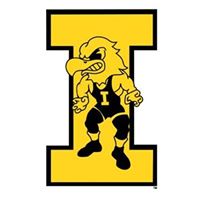 A new school year has began and it is time to look at the Iowa Wrestling Recruiting Class of 2020.  Wrestling coaches across America can make their first in-home visit with a recruit in the Class of 2020 beginning at Midnight on Saturday, September 1.  As a recruiting fan, that excites me.
I will have a series of blogs this week presenting my Iowa Wrestling Recruiting Class of 2020 Wish List.  Iowa has already received a verbal commitment from Patrick Kennedy of Kasson-Mantorville, MN. Kennedy is a huge get for the Hawks and a great start to the 2020 recruiting class.  Coming out of the same high school program as Sam Stoll with former Iowa All American Jamie Heidt as head coach, Kennedy is a very physical and strong wrestler that will definitely entertain Iowa Wrestling fans. I see Kennedy competing at 165 for his career at Iowa and he has a great future in front of him.  I will have a future blog on Kennedy and will be following all of his matches this upcoming season.
Next up on the 2020 Recruiting Wish List is Robert Howard of Cranford, New Jersey.  Howard competes for national powerhouse Bergen Catholic where he won a New Jersey State title this past year at 120 lbs. as a sophomore. Howard was ranked number one at 120 lbs. this past season and is already ranked number one in the country at 126 lbs. for the upcoming season.
Howard has represented Team USA at the Cadet World Freestyle Championships the last two years and placed ninth this year.  Howard will represent Team USA at 55 kg/121 lbs. at the Summer Youth Olympic Games Buenos Aires 2018. Competition will take place in Buenos Aires, Argentina on Friday – Sunday, October 12-14.
Howard is ranked #5 on the FloWrestling P4P (Pound for Pound) rankings for all high school wrestlers and is also their #1 wrestler at 126 lbs.
With this type of credentials, you have to think that every college in the country will be pursuing Howard to be on their team.  The heck with the credentials, go out online and see what Howard looks like in competition. This guy in one constant flurry and goes after his opponents with aggression, technique, and conditioning at an elite level.  Howard has the type of style that will entertain you every time you see him wrestle.
Having competed internationally in two World championships and soon a Youth Olympics before the beginning of his junior season in high school, Howard will have the type of experience that will make for a smooth transition into college wrestling.
Howard has had success at every level of his career and I look for that trend to continue.
I see Howard competing at 125/133 in college.  
Look for the recruiting of Howard to be at a fever pitch as colleges try to get a commitment from the top lightweight wrestler in the country for the Recruiting Class of 2020.
I will have a blog on additional potential recruits on my Wish List for the Class of 2020 throughout the rest of the week.  
It is great to be an Iowa Wrestling fan.
Go Hawks!