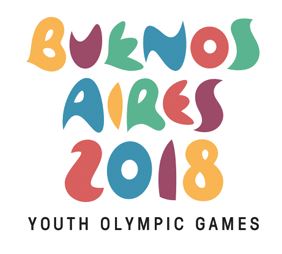 Elite recruit Robert Howard of Cranford, New Jersey, representing Team USA at the Summer Youth Olympic Games Buenos Aires 2018, rolled to a Gold medal at 55 kg/121 lbs.  In the finals, Howard dominated Herman Almendra of Argentina with a 17-6 tech fall. In the first round, Howard defeated 2018 Cadet World silver medalist Fujita of Japan by a 13-2 tech fall.  In the semifinals, Howard downed 2018 Cadet European champion Ostapenko of Ukraine, 10-5.
That is elite International competition that Howard dominated.  His attacking style is just what Iowa Wrestling fans love to watch in the Black and Gold for the Hawks.
Howard, who competes for national powerhouse Bergen Catholic, was ranked number one at 120 lbs. this past season and is already ranked number one at 126 lbs. for the upcoming season.   
Howard has represented Team USA at the Cadet World Freestyle Championships the last two years and placed ninth this year.  He won a New Jersey state title this season at 120 and placed second at 113 as a freshman.
Iowa Wrestling Assistant Coach Ryan Morningstar had in in-house visit with Howard on September 24.
Round 1: Robert Howard (USA) TF over Hayato Fujita (Japan) 13-2.
Semifinals: Robert Howard (USA) dec over Vladyslav Ostapenko (Ukraine), 10-5.
Finals: Robert Howard (USA) TF over Herman Almendra (Argentina), 17-6.
It is great to be an Iowa Wrestling fan.
Go Hawks!