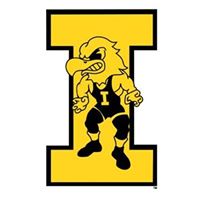 Elite recruit Patrick Kennedy gave a verbal commitment to the University of Iowa on June 19. Kennedy is another product of Kasson-Mantorville, MN that has already sent us Sam Stoll. K-M is coached by former Iowa All-American wrestler Jamie Heidt.  Patrick Kennedy is what you want to see in an Iowa Wrestling recruit. Tough, strong, aggressive, and a winner.
Kennedy is already a two-time state champion and has an overall 73-2 record and was 30-0 last season when he won a state title at 182 lbs.  FloWrestling has Kennedy at #9 for their Class of 2020 P4P (pound for pound) ranking and #5 at 170.  I project Kennedy to be at 165/174 for the Hawks.
Kennedy was the first commitment for the Iowa Wrestling Recruiting Class of 2020.  He is now joined by Jesse Ybarra (Sunnyside HS/Tucson, AZ) and Cullan and Colby Schriever (Mason City, IA).
The best competition for Kennedy may be at the Cheesehead Invitational in Kaukauna, WI on January 4-5. Future Iowa Hawkeye teammates Zach Glazier (Albert Lea, MN), Ryan Sokol (Simley-MN), and Cullan and Colby Schriever (Mason City, IA) will join Kennedy at the Cheesehead.
I will provide results for all of the incoming Iowa Wrestling recruits this season.
It is great to be an Iowa Wrestling fan.
Go Hawks!
Kasson-Mantorville 2018-19 schedule