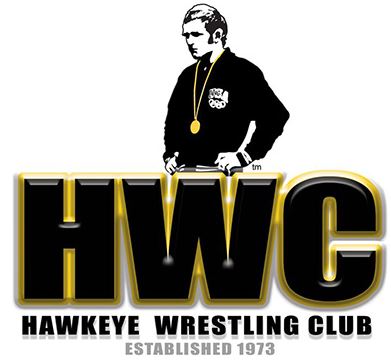 The Hawkeye Wrestling Club will hold their annual banquet at the Kirkwood Conference Center (The Hotel) on Friday, May 31.  There will be a silent auction beginning at 6 PM followed by appetizers and a live auction. Iowa Head Coach Tom Brands and HWC coach Mark Perry will be the guest speakers.  
*This is a new date for the banquet that was originally scheduled for May 17.
From the HWC website:
This event raises funds to support the training, coaching and resources necessary to support HWC's athletes to pursue their dreams to become World and Olympic Champions. Funds raised go directly to benefit the athletes living expenses, training, traveling needs as well as attracting top coaches and the best post-collegiate athletes to train with the HWC in Iowa City.
The HWC is a non-profit 501(c)3 organization. Donations may be deducted from your income tax under IRS IRC section 170. Please consult your tax professional.
For reservations, please go to www.hawkeyewrestlingclub.com
If you would like to contribute to the Silent or Live Auction, contact HWC President Randy Novak:
randynovak@hawkeyewrestlingclub.com
It is great to be an Iowa Wrestling fan.
Go Hawks!