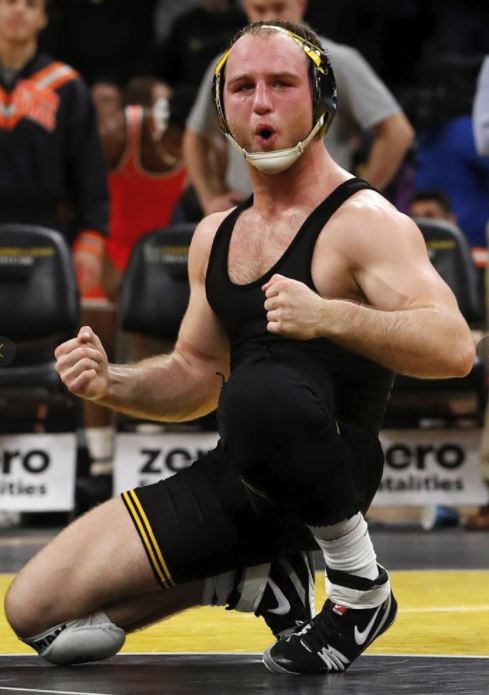 Alex Marinelli has been awarded the 2019 Big Ten Outstanding Sportsmanship Award for the University of Iowa.  He was selected from a list of men athletes from each sport at the University of Iowa. Marinelli, from Miamisburg, Ohio, just completed his redshirt sophomore season for the Hawks where he is already a two-time All-American. Marinelli placed seventh this season and sixth last season at 165 lbs.  Marinelli was 27-2 this season in winning a Big Ten title at 165 lbs.
Marinelli has been a mainstay for the academic All-Big Ten and All-American awards over the last two years.  Marinelli was named Academic All-Big Ten and First Team NWCA Academic All-American this season while majoring in Sport and Recreational Management.
The University of Iowa has been naming a male and female Outstanding Sportsmanship Award winner since 2003. Marinelli joins Joe Johnson in 2005 and Spencer Lee in 2018 as representatives of the Iowa Wrestling program to be named for the award.
Congratulation Alex Marinelli on being named for this prestigious honor.
It is great to be an Iowa Wrestling fan.
Go Hawks!