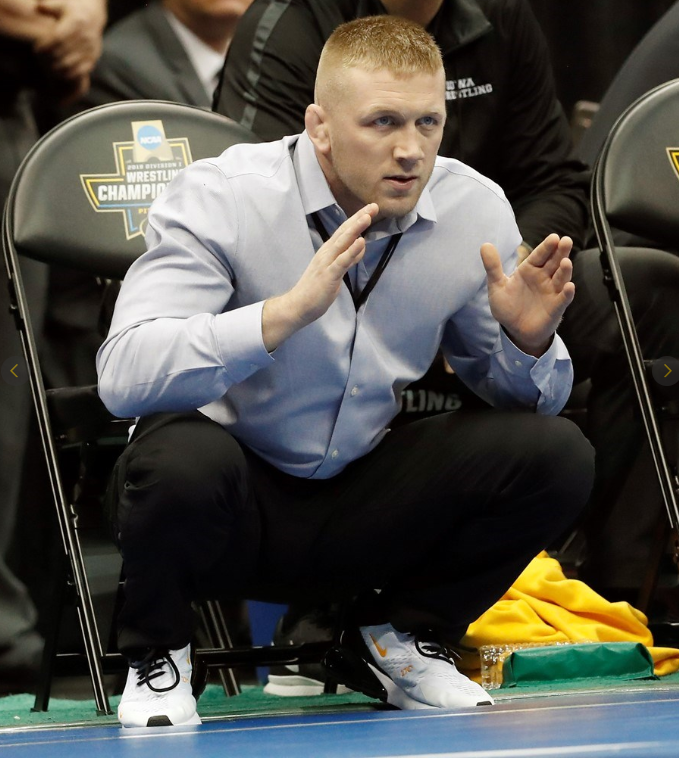 Ryan Morningstar has been selected to be inducted into the Cedar County Sports Hall of Fame.  Morningstar grew up on a farm in Cedar County outside of Lisbon, Iowa. At Lisbon he was a three-time State champion (2002-2005) and a four-time place winner with a 164-4 career record with 106 pins.  In freestyle he was a two-time Junior Freestyle Nationals All-American. He placed 5th at 152 lbs. in 2004 and captured a Junior National title at 152 lbs. in 2005.  Morningstar earned All-American honors from USA Wrestling, Asics, and Amateur Wrestling News. 
As a member of the University of Iowa Wrestling program, Morningstar was a four year starter and a two-time All-American at 165 lbs. in 2009 and 2010. He was a member of three NCAA national championship teams (2008-2010).  Morningstar has been an assistant coach for Iowa Wrestling since 2011.
Morningstar and three other members of the Class of 2019 will be inducted at 6 pm at the main stage of the Cedar County Fair in Tipton, Iowa on Thursday, July 11.
Forty-one athletes and four teams have been inducted into the Cedar County Sports Hall of Fame since the first class in 1999.  Morningstar marks the third straight year that Lisbon has had a wrestler inducted with Royce Alger in 2017 and Shane Light in 2018.  The Lisbon Community School District covers Linn, Jones, Johnson and Cedar County.
It is great to be an Iowa Wrestling fan.
Go Hawks!