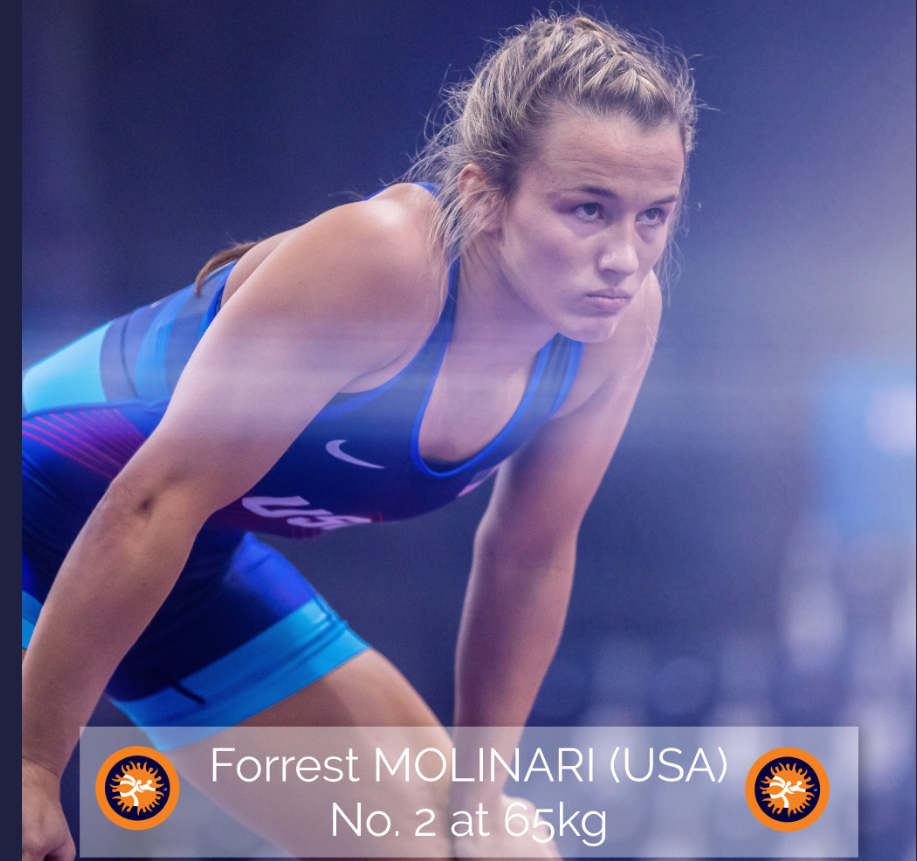 Forrest Molinari of the Hawkeye Wrestling Club won the 65 kg title at the Yasar Dogu International in Istanbul, Turkey.  This tournament was in the Belt Series to determine seeds at the World Championships and had some very good competition. Molinari looked tough in winning her title.
After a first round fall in :45, Molinari won a 7-3 decision in the semifinals.  In the finals, Molinari was up 1-0 on a shot clock violation at the break. In the second period Molinari scored on a takedown and gut while giving up two for exposure.  That would end the scoring as she won the title with a 5-2 decision. With this performance, Molinari will be the #2 seed at the World Championships.
Hawkeye Wrestling Club Head Coach Mark Perry was on the trip to corner Molinari.  
This will be the final competition for Molinari before the World Championships.  Molinari will join her HWC teammates on the Senior World Team Alli Ragan and Kayla Miracle at the Senior World Camp at the Olympic Training Center in Colorado Springs, CO from August 18-28.  They will then have Acclimation Camp in Italy on September 5-13 and the Senior World Freestyle Championships in Nur-Sultan, Kazakhstan on August 14-22.
WIN Rimma Ryssaeva (Kazakhstan), Fall 0:45
WIN Alina Temirtassova (Kazakhstan), 7-3
Finals WIN Natalya Fedoseeva (Russia) 5-2
It is great to be an Iowa Wrestling fan.
Go Hawks!