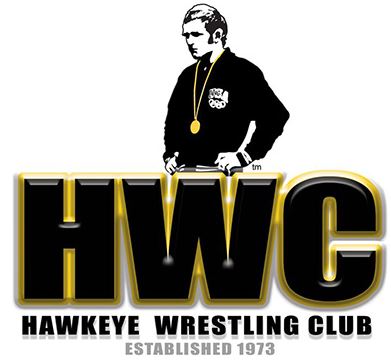 The Hawkeye Wrestling Club Des Moines Golf Outing will be on Thursday, September 26.  Registration begins at Noon and golfing begins at 1 PM at the Echo Valley Country Club in Norwalk, Iowa.  The event will be a four person best shot competition. Lunch will be served before the round of golf and prizes will be awarded immediately after. This will be the final golf outing of the year for the HWC.
All proceeds of the HWC Des Moines Golf Outing will go directly to the Hawkeye Wrestling Club.
The Des Moines area has provided great support for Iowa Wrestling for decades. Over the last three years the Des Moines area has had amazing support for the HWC.  
Coaches and wrestlers of the Hawkeye Wrestling Club will be on hand for the event.  
To register for the HWC Des Moines Golf Outing go to hawkeyewrestlingclub.com
For additional questions or to be a corporate sponsor, you can contact HWC President Randy Novak at:
randynovak@hawkeyewrestlingclub.com
The next event for the HWC will be the HWC Trap Shoot on Saturday, October 5 in Riverside, Iowa
It is great to be an Iowa Wrestling Fan.
Go Hawks!