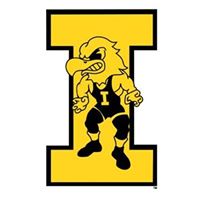 It does not get any better for recruiting than the National Letter of Intent Signing Day.  That day is here and Iowa Wrestling fans should be very excited about the Iowa Wrestling Recruiting Class of 2020.  The signatures are now coming in from across the country as recruits send in their signed Letter of Intent.
The top recruit would be Patrick Kennedy out of Kasson-Mantorville High School in Minnesota.  Kennedy is everything you want from a recruit for the Black and Gold. For starters his high school coach, Jamie Heidt, was an All-American at Iowa.  Kennedy has all of the tools to be an elite wrestler in college and is ranked #1 at 170 lbs. Kennedy is a natural leader with his work ethic and toughness and will be a great addition to the Hawkeye program. Kennedy was the first member of the Class of 2020 when he committed on June 19, 2018.
Jesse Ybarra of Tucson, Arizona (Sunnyside HS) is the type of elite athlete that I have been wanting Iowa to get more of.  Ybarra is lightning quick and can score from any position in a wrestling match. Sunnyside HS has a great tradition for decades of producing top college talent.  Ybarra stormed up the rankings from not even being in the Top 100 to #1 in just a few months recently. As with Kennedy, Ybarra was real impressive at Who's #1. With this type of athletic talent in the Iowa room that is world class for lightweight wrestlers, Ybarra has a great future as an Iowa Hawkeye.  Ybarra committed to the Hawks on September 27, 2018. 
Cullan Schriever of Mason City, Iowa is an elite recruit that is being overlooked by the national media.  Schriever has already won two Cadet Freestyle national titles. An injury at the state tournament last February has kept him out of competition.  From what I saw from a recent picture, it looks like Schriever spent the time off the mats in the weight room. He looks quite a bit bigger and stronger.  Look for Schriever to make a big return to competition this year and show that he is an elite recruit. The Schriever brothers committed to Iowa on September 27, 2018.
Colby Schriever of Mason City, Iowa was also injured at the state tournament last February and has not been able to compete since.  Also, Colby has grown quite a bit and may be the sleeper recruit of this class. Colby placed seventh at state in 2018 and second last season.
Gabe Christenson of Runnells, Iowa (Southeast Polk HS) is from one of the top programs in the state of Iowa.  Christenson was impressive at Junior Nationals where he placed fifth at 220 and was also an All American in Freestyle and Greco-Roman in Cadets.  Gabe comes from a wrestling family where the head coach is also dad. I was able to watch Gabe's dad Jason (and also his head coach at SEP) have a successful career at Anamosa in the mid-80's.  Grandpa Dennis Christenson was the coach for Jason at Anamosa and also won a 1A State title for Belle Plaine as a head coach in 1976. Christenson committed to the Hawks on March 13, 2019.
Leif Schroeder of Bozeman, Montana made an official visit to Iowa on October 19 and committed to the Hawks in October 25.  Schroeder has already won three state titles and will be in the hunt for number four this season. I really like an article I saw about Schroeder last season.  He comes from a high school program where winning the title is the goal every year. He should be a great fit at Iowa.
Bretli Reyna of South Dade High School in Homestead, Florida was a huge final addition to the Class of 2020.  Reyna had to be the top recruit yet to commit after his great performance at Super 32 in October. Reyna won the title by defeating the #1, #5, and#10 ranked wrestler in the country to win the 145 lbs. title.  Iowa was certainly recruiting Reyna before Super 32. South Dade HS is also the home school of current Iowa All American Pat Lugo. Reyna is another elite athlete like Ybarra that has the quickness and ability that you want to see.  Reyna committed to Iowa on October 29, 2019.  
I kept saying that the Class of 2020 for the Hawks was very, very good and it would take one more recruit to push them to great.  The late addition of Reyna certainly make the Iowa Wrestling Recruiting Class of 2020 great.
Iowa is already off to a great start on the Recruiting Class of 2021 with three commitments so far.  Wyatt Henson, Cam Lucero, and Caleb Rathjen have all committed over the past several weeks. Iowa Wrestling is on a huge roll out On the Recruiting Trail. 
National Letter of Intent Signing Day for the Class of 2021 will be on Wednesday, November 11, 2020. The countdown has began.
A special note to the great job by Iowa Wrestling Assistant Coach Ryan Morningstar for his great work on recruiting.  In my opinion, Morningstar is the best college wrestling coach in the country at evaluating talent and building the initial contact with recruits.  The camp in April that Morningstar originated over the last three years has really made a difference. I do not know of any other top programs that have a camp like this. That is innovating and getting an edge on the competition.
The future looks great for Iowa Wrestling. 
Recruiting Class of 2020
Patrick Kennedy – Kasson-Mantorville, MN 170 lbs. 
Jesse Ybarra – Tucson, AZ (Sunnyside HS) 120 lbs. 
Cullan Schriever – Mason City, Iowa 126 lbs. 
Colby Schriever – Mason City, Iowa 138 lbs. 
Gabe Christenson – Runnells, Iowa (Southeast Polk HS) 195 lbs.
Leif Schroeder – Bozeman, Montana  138 lbs.
Bretli Reyna – Homestead, Florida (South Dade HS)  145 lbs.
Recruiting Class of 2021
Wyatt Henson – St. Louis, Missouri  132 lbs.
Cam Lucero – Pagosa Springs, Colorado  145 lbs.
Caleb Rathjen – Ankeny, Iowa  138 lbs.
It is great to be an Iowa Wrestling fan.
Go Hawks!