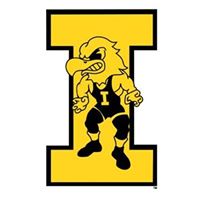 It was big news when Cullan and Colby Schriever committed to Iowa back on September 27, 2018.  The Schriever brothers are real tough wrestlers out of Mason City, Iowa. They will be returning to action when their season begins on Thursday, December 5.  Both were injured at the State tournament last February and were unable to compete last spring and summer. Cullan and Colby are in the outstanding Iowa Wrestling Recruiting Class of 2020.
I believe that Cullan is really underrated in the recruiting services because of his time off. Already a Cadet and Junior National freestyle champion, Cullan has proven that he is a national caliber wrestler.  I look for him to climb the recruiting rankings as the season progresses.
Cullan and Colby compete out of the Sebolt Wrestling Club that I would label as the best wrestling club in Iowa.  Mason City always wrestles a tough schedule in the CIML Conference. The highlight of the regular season will be the Cheesehead Invitational in Kaukauna, WI on January 3-4. This is one of the tougher tournaments in the country every year.  31 teams from across the country will be competing. The Schrievers will be joined by future Iowa Wrestling teammates Patrick Kennedy and Gabe Christenson that will also be competing at the Cheesehead.
I project that Cullan will be at 133/141 and Colby at 149/157 for the Hawks.
I will bring you a blog every Friday during the season to let you know where our recruits will be competing and a follow-up blog with results.
Mason City High School
Dec 5 – Ankeny
Dec 7 – at Keith Young Invitational
Dec 12 – Des Moines Roosevelt
Dec 14 – at Johnston Invitational
Dec 19 – WDM Valley
Dec 20-21 – at Battle of Waterloo 
Jan 3-4  – at Cheesehead Invitational
Jan 9 – at Marshalltown
Jan 16 – Southeast Polk 
Jan 18 – at Bob Sharp Invite (Ankeny)
Jan 21 – at Clear Lake 
Jan 23 – at Waukee
Jan 27 – Ft. Dodge
Jan 31 – at CIML Conference Tournament 
Feb 15 – at Districts (Ft. Dodge)
Feb 20-22 – at State
It is great to be an Iowa Wrestling fan.
Go Hawks!