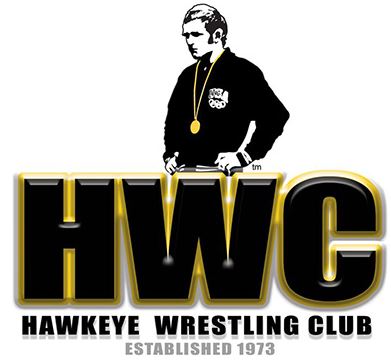 Drive to 5 was a great success.  The goal of the Hawkeye Wrestling Club was to reach 500 members in the Inner Circle by Sunday, November 24 in time for the Iowa-Iowa State dual meet.  This was a great goal to reach for the HWC.
Hawkeye Wrestling Club President Randy Novak:
"As of Monday morning we are at 551 Inner Circle Club members.  We are thrilled! If we can explain what the HWC is all about I'm confident that we can add many, many more members to help the cause.
Just because we are at 551 does not mean we keep trying to provide content and value to build more members.  We will keep working. But this feels good to have these new Inner Circle members.
Our next event will be the Arctic Plunge on Saturday, January 25.  This will be the day after the Ohio State meet. We hope we can get more people to plunge as this event has been our biggest fundraiser the last several years.
Next year we will #Gunfor1 with our next goal of 1,000 Inner Circle members.
Go Hawks!"
The momentum continues to build in the HWC and Iowa Wrestling.  Iowa Wrestling fans are excited and they should be. I look for a record breaking Arctic Plunge in January.  I will have more details coming up on the Arctic Plunge and do my best to promote it here on my Iowa Wrestling Fan Blog and Iowa Wrestling Fan Podcast.  
Thank you to all of the new and existing members of the Inner Circle and congratulations to the Hawkeye Wrestling Club.
When you become a member of the Inner Circle, you are helping support HWC members pursuing our 2020 Olympic Team.  You are also assisting Iowa Wrestling in the pursuit of being the best college wrestling program in the country.
Inner Circle membership begins at $25/month.  With your membership to the Inner Circle, you will receive one of a kind HWC apparel and access to a private forum with exclusive content for you as a fan and supporter of the program.
To join the Inner Circle:
https://www.hawkeyewrestlingclub.com/inner-circle/
It is great to be an Iowa Wrestling fan.
Go Hawks!