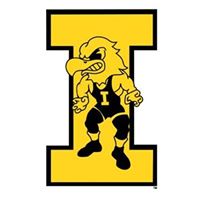 Ten members of the Iowa Wrestling team will be competing at the Lindenwood Open on Saturday, November 23.  The action begins at 9 AM at the Hyland Arena in St. Charles, Missouri. Forty teams from across the midwest will compete including schools from the Big Ten and Big 12.  There is always quality competition at this tournament.
Zach Glazier will compete in the Fresh/Soph division and the other Hawkeyes will compete in the Open division.
FloWrestling will have all of the matches live and you can also follow along on TrackWrestling for results.
141 – Aaron Meyer
141 – Justin Stickley 
149 – Jeren Glosser
149 – Vince Turk
149 – Zach Axmear
184 – Abe Assad 
197 – Sam Cook
197 – Connor Corbin
197 – Zach Glazier (Fresh/Soph)
285 – Aaron Costello
It is great to be an Iowa Wrestling fan.
Go Hawks!