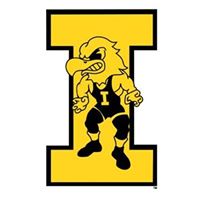 Iowa Wrestling will have preseason matches on Thursday and Friday.  All matches are open to the public at no charge in the Dan Gable Wrestling Complex in Carver Hawkeye Arena.  
Iowa opens the season at home against Tennessee-Chattanooga on Sunday, November 17 at 2 PM.  Season tickets are now on sale for the greatest home dual meet schedule in Iowa Wrestling history.
Thursday, November 7 at 3:30 PM
Aaron Cashman vs. Spencer Lee

Paul Glynn vs. Gavin Teasdale

Carter Happel vs. Justin Stickley

Zach Axmear vs. Pat Lugo

Cobe Siebrecht vs. Vince Turk

Michael Kemerer vs. Jeremiah Moody

Sam Cook vs. Connor Corbin

Zach Glazier vs. Jacob Warner

Tony Cassioppi vs. Aaron Costello
Friday, November 8 at 3:30 PM
Austin DeSanto vs. Aaron Meyer

Winner #4 vs. Winner #5

Zach Axmear vs. Kaleb Young

Joe Kelly vs. Alex Marinelli

Nelson Brands vs. Jeremiah Moody

Abe Assad vs. Cash Wilcke

Jacob Warner vs. Winner #7
It is great to be an Iowa Wrestling fan.
Go Hawks!