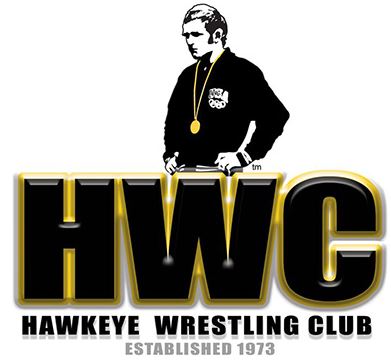 It was a very good showing for the Hawkeye Wrestling Club at the Matteo Pellicone in Rome, Italy.  Thomas Gilman won the title at 57kg, Alli Ragan won a Bronze, and Kayla Miracle placed fifth. This was the first tournament in the UWW Ranking Series where results are used to determine seeds for the 2020 Tokyo Olympics. This was a very tough international tournament.
Gilman competed in a deep weight class with wrestlers from the USA.  After a tech fall and 12-4 decision, Gilman defeated Daton Fix in the semifinals, 2-1.  In the finals Gilman defeated Joe Colon 4-3 for the title. This title should get Gilman a top seed at the U.S. Olympic Trials on April 4-5.
Alli Ragan defeated Alina Akobiia of Ukraine, 4-4 Criteria to capture the Bronze at 57kg.  This was a very good tournament for Ragan at her new weight. Ragan is a two-time World Silver medalist at 59kg that is a weight not available at the the 2020 Olympics. Kayla Miracle dropped a 6-1 match in the Bronze medal round to place fifth at 62kg but had two solid wins to make it to the semifinals.
Up next for Gilman will be the Grand Prix Ivan Yariguin in Krasnoyarsk, Russia on January 23-26.  The Yariguin is considered the toughest regular season Freestyle tournament in the world every year.
Thomas Gilman (57kg)
Rd 1: Thomas Gilman (USA) tech fall over Tolepbay (Kazakhstan) 11-0
Quarterfinals: Gilman (USA) over Zou (China) 12-4
Semifinals: Gilman (USA) over Daton Fix (USA) 2-1
Finals: Gilman (USA) over Joe Colon (USA) 4-3
Alli Ragan (57kg)
Rd of 16: Alli Ragan wins by injury default over Chykhradze of Ukraine
Quarterfinals: Alli Ragan tech fall over Elena Brugger of Germany 10-0
Semifinals: Adekuoroye of Nigeria over Alli Ragan, 10-3
Bronze medal match: Alli Ragan over Alina Akobiia of Ukraine, 4-4
Kayla Miracle (62kg)
Rd of 16: Miracle wins 4-0 over Lais Nunes de Oliveira of Brazil
Quarterfinals: Kayla Miracle wins by fall over Adeniyi of Nigeria, 4:44
Semifinals: Tynybekova of Kyrgyzstan by fall over Kayla Miracle, 1:42
Bronze medal match: Jia Long of China over Kayla Miracle, 6-1
It is great to be an Iowa Wrestling fan.
Go Hawks!