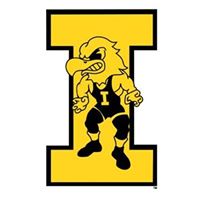 Willie Saylor of MatScouts has released a new P4P (pound for pound) ranking of the top high school wrestlers in the country. The P4P rankings now have the top twenty recruits in the country regardless of age or weight.  
Incoming Iowa recruit Patrick Kennedy is ranked #3 on this list.  Kennedy is at 182 lbs. for Kasson-Mantorville, Minnesota and has been tearing it up this season.  Last weekend at one of the tougher tournaments in the country every year, The Cheesehead, Kennedy had five first period pins before defeating the top ranked wrestler in Wisconsin 14-3 in the finals.  To add to how impressive Kennedy has been, he is wrestling up a weight like he did last year to help the team. Kennedy is a true 170 lbs. wrestler that is projected to compete at 165/174 for the Hawks.  
Jesse Ybarra of Tucson, Arizona (Sunnyside HS) is ranked #15 on the P4P ranking.  Ybarra has also been having an outstanding season. Ybarra pinned his first four opponents last weekend in the first period.  Up until last weekend, Ybarra has been competing at 132 lbs. but he is now at 126. I believe Ybarra has the potential to move up in the P4P rankings as the season develops. Ybarra is projected to wrestle 125/133 for the Hawks.
I really like that Kennedy and Ybarra are not only getting true pins, but in the first period as well. They are both in the Iowa Wrestling Recruiting Class of 2020 and have a great future in the Black and Gold of Iowa Wrestling.  
The complete list of the P4P rankings can be found under Willie Saylor on Rokfin.com/MS1.
It is great to be an Iowa Wrestling fan.
Go Hawks!