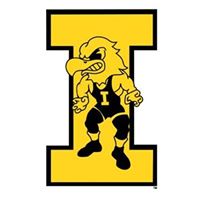 How huge was last week for Iowa Wrestling? When news of the new training facility is just a blip on the screen, then you know it was a huge week. And for good reason.  I have never seen such a build up of a dual meet as the Iowa-Penn State dual meet on Friday. As much as that dual was promoted and hyped, the meet itself was even more than advertised.
I have never been in a better atmosphere for college wrestling.  Only Friday night in Vets (Veterans Auditorium) for the 3A-1A-2A Semifinals for the Iowa High School State Wrestling Tournament back in the day could match that atmosphere, energy, and passion that was in Carver-Hawkeye Arena for the Iowa-Penn State dual meet. It was amazing.
Before I go any further, thank you to the Iowa Wrestling program for the outstanding entertainment.  I feel lucky as a fan to have been apart of that dual meet. I have also never seen this much follow up to dual meet in my life.  The response on Facebook and Twitter was the most I have seen from anything relating to Iowa Wrestling in the Social Media era.  The excitement and response from fans and the media was impressive. The Iowa 19-17 win over Penn State will go down as one of the best of all time.  One more time, thank you Iowa Wrestling.
A few thoughts:
Iowa hit a road trip right after the big meet to Michigan State for a dual meet that they won 32-3.  I was especially impressed with Iowa's backups stepping into competition and representing so well. Paul Glynn at 133 hit a six-point move in the closing seconds to win his match, 9-4.  Carter Happel controlled the entire match for a 4-1 win at 141. Jeremiah Moody looked good in a 9-5 win at 165. It was great to see wrestlers that work so hard for years in the Iowa Wrestling program come through when they get their chance to represent the Iowa Wrestling program. That speaks very well for all of those involved in Iowa Wrestling.
The University of Iowa Athletic department had a press release on Tuesday that the University plans to build a new stand alone wrestling training facility.  What I labeled in my blog two years ago as: "The greatest wrestling training facility…in the world." The proposal was sent to the Board of Regents for their February meeting.
From the press release:
To date, the project has received over $9 million in gift commitments which in part funded a preliminary needs assessment and design plan. Upon approval by the Board of Regents, formal planning will begin with budget development and architect selection.
Normally that would be the huge news story of any week.  Even with as much as I want that new facility to happen, I have to admit that I was pretty focused on the Penn State dual meet all of last week.
I will follow up with more information on the new facility in the future.  Right now I kind of have my tunnel vision on Iowa Wrestling in competition.  Speaking of which, Iowa will be at Michigan on Saturday at 8 PM on BTN. There will be some very good matches in this dual meet.
The excitement surrounding Iowa Wrestling will continue to grow as the season moves along.  It would be neat to know how many more Iowa Wrestling fans will be in U.S. Bank Stadium for Nationals because of what happened Friday night.  
If you are not on board yet for a ride on the Iowa Wrestling train, you better get on.  The next six weeks are going to be a blast that you do not want to miss.
March 19, 20, and 21 for the 2020 NCAA National Wrestling Championships cannot get here soon enough.
It is great to be an Iowa Wrestling fan.
Go Hawks!