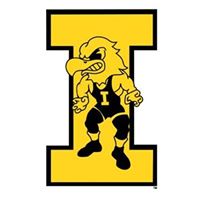 Dan Gable and Randy Lewis will be a guest speaker at the 7 in 7 Pre-Game Party on Wednesday, March 18, the night before the NCAA Wrestling Championships. The show is at 7 PM at The Barn at Cowboy Jack's Saloon and Restaurant in Minneapolis. JROB Intensive Wrestling Camps and TrackWrestling are hosting the event that will be a great way to begin your wrestling weekend. 
With Gable and Lewis among the speakers, you can expect a lot of Iowa Hawkeye fans to be in the crowd.
Each guest speaker will have a seven minute interview on stage about what the sport of wrestling means to them.
From TrackWrestling:
* Minnesota Vikings Head Coach Mike Zimmer (ESPN: "Wrestling Shaped Mike Zimmer")
* Olympic Gold Medalist and 15-time National Champion Head Coach Dan Gable
* Wrestle Like A Girl Founder, Army veteran, and two-time World Bronze Medalist Sally Roberts
* Four-time Gopher All-American and current undefeated Bellator MMA fighter Logan Storley
* Spartan Races Founder and best-selling author Joe De Sena
* Army Ranger, Purple Heart recipient, and former MSU-Mankato wrestler SGT (Ret.) Tom Block
* Olympic Gold Medalist Randy Lewis
* National Wrestling Hall of Fame member and medical entrepreneur John Bardis (emcee)
Event proceeds will be gifted to TakeDown Cancer, an initiative of the Randy Shaver Cancer Research and Community Fund.
A limited number of tickets for the event are available to the general public at https://jrobinsoncamps.com/7in7  Tickets cost $15 and include one free drink per 21+ guest.
It is great to be an Iowa Wrestling fan.
Go Hawks!