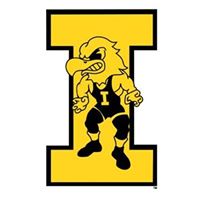 At the most we will have two more opportunities to watch Alex Marinelli and Vincenzo Joseph battle it out on the mat. I am hoping we see these two clash in the Big Ten and NCAA Finals. There will be a lot of very tough wrestling at 165 with the nationally ranked #1,2,4 and 5 competing for the Big Ten title.
This is the first time in his career that Marinelli is not entering the Big Tens undefeated. The last two years Marinelli was undefeated going into the Big Tens and placed sixth in 2018 and won a thrilling match over Joseph to win the Big Ten title last year.
If Pre-Seeds hold up, Marinelli will have Evan Wick of Wisconsin in the Semifinals.  That is always a close match but Marinelli has won them all. Whoever wins the 165 lbs. Big Ten title will certainly have earned it.
An interesting stat.  Marinelli has seven pins on the season but his last pin was against Purdue on January 12. The tough competition that Marinelli has faced recently will prepare him well for Big Tens and Nationals.
I like what I see out of Marinelli and I cannot wait to see his matches this weekend.
Big Ten Conference Tournament: March 7-8 
Big Ten Automatic Bids for NCAA National Tournament at 165 lbs. – 8
Alex Marinelli
Big Ten Championships Pre-Seed: #2
NCAA D-I Coaches Ranking: #2
Record: 17-1
Falls: 7
Tech Falls: 1
Major Decisions: 1
Decisions: 8
165 lbs. Big Tens Pre-Seeds
  Vincenzo Joseph, PSU

  Alex Marinelli, IOWA

  Evan Wick, WIS

  Isaiah White, NEB

  Ethan Smith, OSU

  Shayne Oster, NU

  Dan Braunagel, ILL

  Bailee O'Reilly, MINN

  Drew Hughes, MSU

Kyle Cochran, MD

Brett Donner, RU

Tyler Meisiner, MICH

Tanner Webster, PUR

Diego Lemley, IND
165 lbs. NCAA D-I Coaches Ranking and results of Big Ten matches:
#2 Alex Marinelli
Alex Marinelli over #4 Evan Wick (WI) Dec 4-2
Alex Marinelli over #5 Isaiah White (NE) Dec 4-3
Alex Marinelli over #13 Ethan Smith (OSU)14-10
#1 Vincenzo Joseph (PSU) over Alex Marinelli 7-5
Alex Marinelli over #28 Drew Hughes (MSU) Maj Dec 18-6
It is great to be an Iowa Wrestling fan.
Go Hawks!