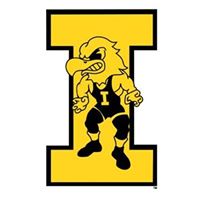 New rankings by TrackWrestling and InterMat are out after the Conference and NCAA Qualifying Tournaments this weekend. The NCAA will release brackets to the National Tournament tomorrow (Wednesday) at 5 PM CST.  If the NCAA brackets look anything like these rankings, I will be very pleased.
The top three teams all remained the same in both rankings. Track had the total number of points for the team race reduced from both Iowa and Penn State. Track has Iowa in the lead by 39.5 points and InterMat by 53.5 points over #2 Penn State.  
Iowa had several wrestlers drop in the rankings but several went up.  Pat Lugo and Alex Marinelli are now ranked #1 by both Track and InterMat. Kaleb Young dropped the most by going from #6 to #18 by Track and #8 by InterMat. Young is eligible to receive an At-large bid to the the National Tournament after not placing at Big Tens. 
At-large bids will be announced by the NCAA at 2 PM CST today.
The anticipation for the NCAA National Tournament on March 19-21 continues to build.  What a great time of the year to be a wrestling fan.
TrackWrestling team rankings: March 10, 2020
Iowa – 119.5 

Penn State – 80

Ohio State – 71

Nebraska – 61.5
InterMat team rankings: March 10, 2020
Iowa – 146

Penn State – 92.5

Ohio State – 78

Nebraska – 60
Rankings by TrackWrestling/InterMat
125 Spencer Lee – 1/1
133 Austin DeSanto – 4/6
141 Max Murin – 8/7
149 Pat Lugo – 1/1
157 Kaleb Young – 18/-
165 Alex Marinelli – 1/1
174 Michael Kemerer – 2/2
184 Abe Assad – 9/10
197 Jacob Warner – 6/6
Hwt Tony Cassioppi – 3/3
It is great to be an Iowa Wrestling fan.
Go Hawks!